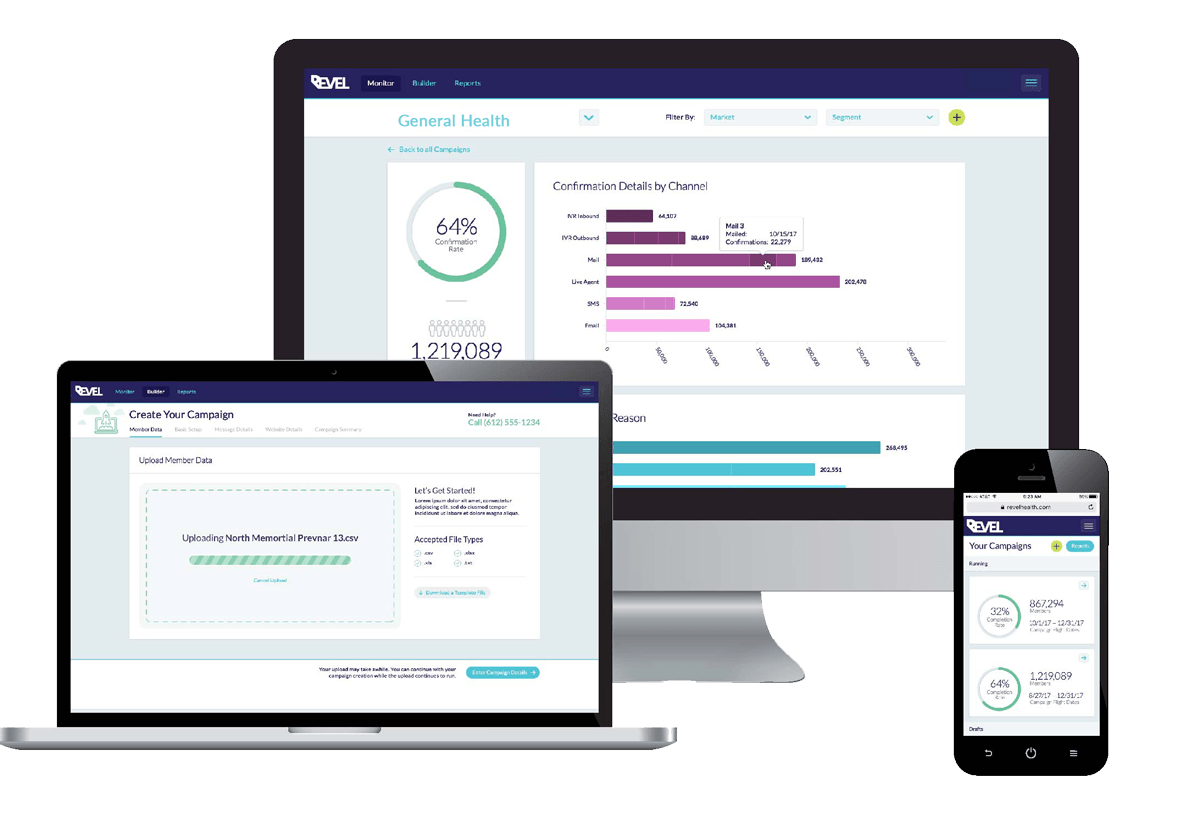 Revel, a data-driven health company formerly known as Healthtel has raised $17 million in growth equity from TT Capital Partners ("TTCP") to accelerate Revel's expansion into new target markets and advance the innovation and technology development of its health engagement platform. Revel health engagement platform, Revel Connect engages health insurance members in their own healthcare, enabling the healthcare system to support the individual, deliver better health outcomes and reduce unnecessary costs.
As the healthcare industry continues to focus more on quality and outcomes, and the shift to value-based care continues, the healthcare ecosystem needs new capabilities that drive engagement, accelerate efficiency and improve outcomes.  Helping health insurance members and healthcare patients engage in their healthcare is critical to improving health outcomes. In addition, data analytics is driving richer, more secure, and interoperable patient information.
Revel's innovative technology provides strong integration for greater efficiency while creating personalized experiences to support more meaningful connections. Revel Connect delivers powerful health engagement, yielding a strong foundation of actionable data, improving experiences with members and patients, and resulting in healthcare campaigns that create stronger results and lower costs.
"This investment recognizes not only our success to date, but also our position as a leader in the marketplace," said Jeff Fritz, CEO of Revel in a statement. "We'll be able to grow our sales, marketing, and technology organizations and add momentum to keep Revel Connect ahead of the industry curve. I'm looking forward to working closely with the team at TTCP as we continue to drive better results for plans, providers and healthcare consumers as a whole."