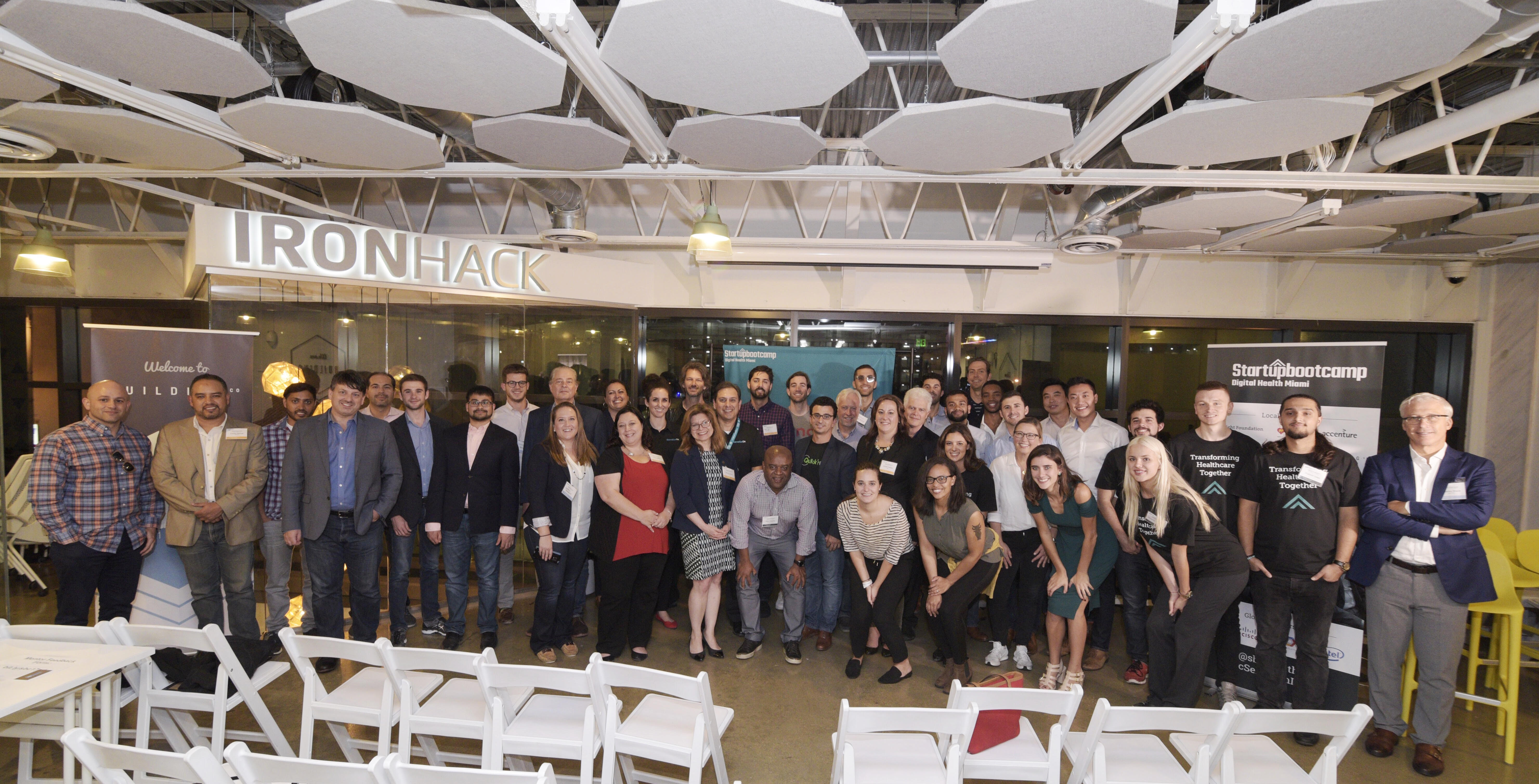 Startupbootcamp Digital Health Miami, an innovation program and fund has announced 13 startups that will be joining their second cohort after an intensive two-day evaluation and selection process on November 17-18.Teams pitched their businesses to over 100 healthcare executives, investors and mentors industry experts from Startupbootcamp's corporate partners such as Nicklaus Children's Hospital and Accenture as well as representatives from Marsh, Towers Watson, Philips, UnitedHealthCare, Zaffre Investments, Mayo Clinic, CVS Health, Optum, Carolinas Healthcare, Catholic Health Services, Thorek, Health Choice Network, University of Miami and Baptist Health. These representatives also mentored the participating companies and explored collaboration opportunities.
The 13 selected startups will undergo an intensive 3-month program designed to test, build and scale their products/services across cohort's national network of healthcare providers, insurers and pharma companies. 
Each startup will receive $20K cash for living expenses and access to a $100K convertible note and additional follow-on funding including access to more than 1,000 carefully selected mentors from the Digital Health industry who provide hands-on support and valuable introductions. 
"We are proud to see this set of companies build on our first cohort with greater diversity of founders, product category, stage, geography and revenue. Miami is poised to become recognized as a global hub for healthcare innovation," said Founder and General Partner Christian Seale in a statement. 
Here is a look at the 2018 cohort of 13 digital health startups: 
– B.well: is a consumer centered health management platform designed to deliver what consumers want and monetize to what payors, employers and providers need.
– BrainFX: BrainFX 360 assessment is a web and tablet based assessment of Neurofunction that measures complex cognitive skills using real world context.
– Cybexys: proprietary platform CARAT uses a natural language processing to detect details that humans might miss when they are processing unstructured information from a clinician's narrative and trying to properly code the severity level of each patient disease state.
– Empower Capital: is a financial engineered HSA plus program that ensures liquidity to all employees with high deductible plans.
– Epharmix: creates and validates disease-specific "digital interventions" to help care teams manage and support medically underserved patient populations across twenty of the most expensive and difficult medical indications.
– FRND: is a platform used to connect MDs, payors, and providers to a network of mobile practitioners for housecalls.
– HealthTensor: clinically-validated algorithms automatically diagnose and create documentation from patient data, saving physicians time, improving patient care, and improving note accuracy for coding and billing.
– NarrativeDx: collects patient feedback and satisfaction data from internal sources, discharge surveys, HCAHPS surveys, social media channels, and physician review websites.
– NeuraMetrix: has developed a technology, based on typing cadence, to detect and monitor the progression of brain diseases, disorders and injuries by measuring human cognitive and motor function at the sub-clinical level based on significant capabilities in quantitative methods and proprietary software.
– Quick'rCare: is the only platform focused on assisting patients find the shortest wait time at an ER or Urgent care, and hold their place in line.
– SaveMyScope: has created a mobile phone adapter and application on the App Store that removes the need for physicians to use bulky, expensive video towers.
– Twiage: allows EMTs and paramedics to collect and send high-quality pre-hospital data instantly via a smartphone.
– Wellth: is focused on improving adherence and decreasing readmissions by helping patients change their behaviors so they get better faster.