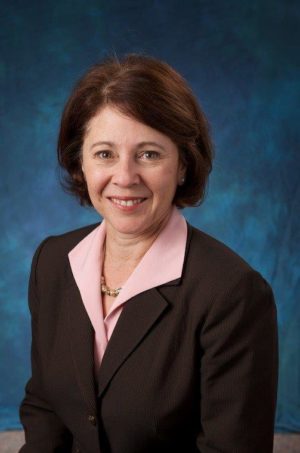 The number of quality initiatives is rapidly rising in the healthcare industry as stakeholders shift their focus toward the value of patient care. In addition, with the recent implementation of the Medicare Access and CHIP Reauthorization Act (MACRA), the rules surrounding healthcare reimbursement are being rewritten, incentivizing healthcare providers to prioritize the quality of patient visits over the quantity.
Historically, it has been difficult to achieve consensus on defining quality; therefore, it was not consistently measured. MACRA provides tools to assess quality of care, and lays the foundation for a future in which payers and providers must collaborate in new ways driven by patient data.
With this new quality data-driven approach across the industry, MACRA may help create better outcomes for patients. However, these benefits will not happen overnight. More than two years after MACRA's passage, health systems and physician groups are still trying to get up to speed on program requirements. The first payment adjustment based on performance will go into effect on January 1, 2019, and multiple sources reveal clinicians and healthcare finance professionals alike feel unprepared for the first year of the new payment track. It is important for all involved to understand its impact on the shift to value-based care and take proactive steps now.
How prepared is the industry?
The federal government has provided ample warning, a schedule of activities and the necessary materials to providers regarding MACRA's requirements. However, educating and engaging all stakeholders is a significant challenge – the federal incentives and guidelines are often consumed by health systems, who must convey this information to their partner physicians at the front lines of care delivery. It is difficult to get announcements of this type in front of practicing physicians. MACRA presents a big change in the rules for reimbursement. The law is large, even by government standards, and many medical groups don't have the staff to monitor and manage implementation of these large-scale changes. The conversation is percolating around how to disseminate such information, and how to develop systems of ongoing communication to ensure all parties move together toward the goal of value and quality-based care.
In addition to the issue of properly educating and training all involved, MACRA will add to administrative burdens and costs. These programs can generate significant overhead expenses in data collection and quality reporting. To help make these tasks less burdensome, health systems can leverage technology that can aggregate and analyze patient data, which will ultimately drive better patient outcomes with more informed care teams. While redefining value and quality naturally takes additional time and effort, technology can help lift some of the weight off health systems' shoulders. Leaders can then focus more on strategy and less on technical processes.
A new way to manage episodes of care
MACRA enables a smarter, more efficient way to deliver care. For example, if a patient goes to the doctor with pneumonia, they could have 2-3 doctors' visits, a radiology visit for a chest x-ray, and a visit to the pharmacy. While the obvious solution is to group it all into one interaction under one illness, healthcare data systems were previously unable to do so. MACRA encourages health systems to link care episodes together, working to expose both efficiencies and inefficiencies in the care delivery process. Therefore, as the industry focuses on delivering quality patient outcomes, MACRA will compensate providers for effective and cost-efficient ways to utilize available resources.
With MACRA, healthcare organizations can examine discrete episodes of care and measure them in a meaningful way. Using the new approach to determine efficiency, MACRA intends to shift existing processes to drive cost savings and better results. The time is now for providers to educate themselves on this shift, so both providers and patients can be prepared.
Nancy Pratt is the Chief Operating Officer at AirStrip, a complete, vendor and data source-agnostic, enterprise-wide mobile interoperability platform that advances care collaboration and serves as a catalyst for health system innovation. Prior to AirStrip, she served  as Senior Vice President, Chief Quality and Safety Officer at St. Joseph Health.