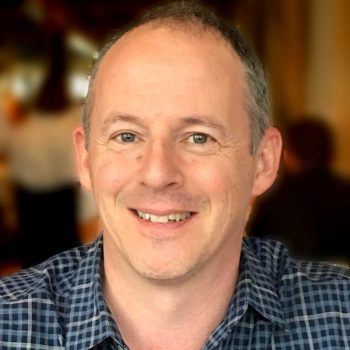 With the future of the Affordable Care Act in limbo, health payers and providers alike are back to focusing on how to work within that system. And as payers in particular struggle to find avenues to profitability in the ACA's complex topography, we'll likely hear more rhetoric about the difficulty of enticing young, affluent Americans to sign up for health insurance.
The conventional wisdom of the moment holds that failure to enroll enough of those so-called "healthy wealthies" to offset the costs of covering older, sicker populations has made it impossible for many insurers to make money under the ACA.
But that's not true. Many payers have enrolled plenty of young Americans and still lost money. In fact, many payers have incurred losses precisely because they signed up so many healthy members. And fixing that doesn't require a policy change – it requires a technology solution.
To understand what I mean, you have to start with the ACA's complex risk-adjustment (RA) program. It requires the insurers with the healthiest customers to subsidize those with the sickliest. The idea was to level the playing field and thereby stimulate competition. Instead, the RA program has conferred enormous advantages on the carriers with the most sophisticated technology — and left their less-advanced competitors in the dust.
Blame hierarchical condition category (HCC) scores. Originally designed to calibrate Medicare reimbursements, HCC scoring is used to determine the overall sickness of a carrier's customer population under the ACA. Getting accurate HCC scores requires insurers to quickly ingest patient health data like diagnoses and prescriptions, organize that data and report it to the Centers for Medicare & Medicaid Services (CMS), which administers the RA program.
The payers with sophisticated claims-processing systems have been able to do just that. Those that do not, or that rely on a vendor for claims-processing, can't get the data to CMS in time, and that often means they aren't getting credit for all the expensive, sick members they cover.
And because the RA program is a zero-sum game, some of those insurers have been stuck paying massive sums to their competitors. In 2015 for example, Kaiser Foundation Health Plan, Inc. of California paid nearly $170 million in risk adjustments. That's a bitter pill to swallow, even for a mammoth insurer like Kaiser.
Clearly the technology exists to avoid those kind of outsized penalties. So why aren't insurers scrambling to implement it? Cost is certainly part of the equation. Before the RA program, it made a lot more sense to outsource claims processing, a complex data-management process that lies outside the core expertise of even some of the largest payers.
The problem is, using the vendor model makes it incredibly difficult for carriers to gain real-time or even near-time insights into their member data. And that's what payers need to do in order to receive fair treatment under the RA program.
That's because, to receive RA payments now, insurers not only have to sign up unhealthy members, but also to prove it. That penalizes insurers that don't use predictive technology. Consider the example of a member who is diagnosed with diabetes in December 2016. If that member switches to a new insurer in January 2017 and fills a prescription for a years' worth of insulin, the cost is on the new insurer. But the diabetes diagnosis is credited to the old insurer for RA purposes. Now imagine the member switches insurance again in January 2018 and gets a new diagnosis of diabetes. Now the new insurer gets credit for RA payments, leaving the middle payer, which paid for the insulin, out of luck.  
To avoid that payer's fate, insurers need a system that collects all medical and prescription claims information in real-time or near real-time and then analyzes that data to find ways to recommend behavior. These recommendations would be designed to help drive behavior, like getting a checkup, that gives the insurer additional diagnosis or claims information.
Payers also need to speed up their processes. The primary way to do that is to invest in systems that provide real-time or near-time access to the data I just described. A payer can't afford to find out that a member is diabetic six months after she enrolled.  The need to know in January or February, when she fills her first insulin prescription.
So the good news is that payers don't have to wait for Congress to fix the RA program. Those that invest in the technology it necessitates can almost instantly gain an advantage in an increasingly competitive marketplace. That kind of technology will continue to pay dividends, whatever happens to the ACA.
Mark Nathan, the CEO and founder of an insurtech startup, Zipari, a  provider of analytics and real-time recommendations to optimize consumer experience and improve customer satisfaction in the healthcare industry.