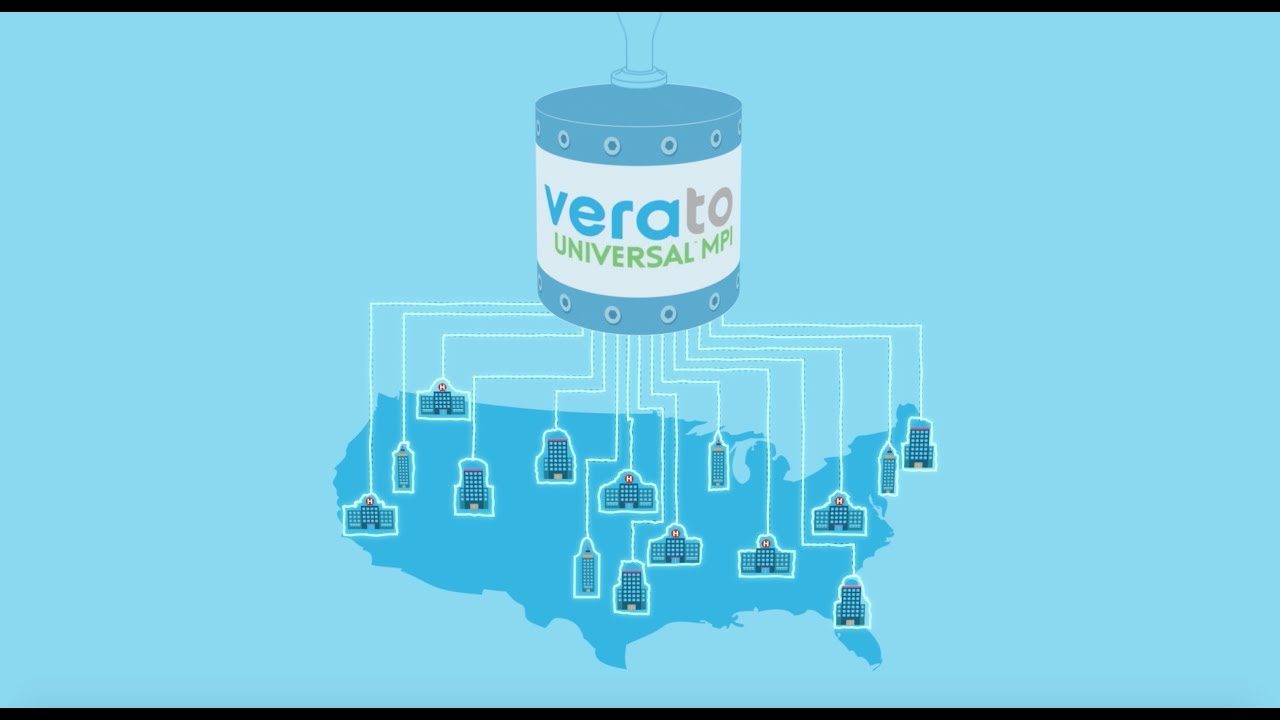 Chesapeake Regional Information System for our Patients (CRISP), a not-for-profit regional health information exchange (HIE) serving Maryland and the District of Columbia, has renewed its contract to use the Verato Universal MPI to automatically process its most difficult potential matches that would otherwise have to be manually reviewed and resolved. The ability to match and link patient identities across its participating organizations is fundamental to CRISP's core services including its Clinical Query Portal and its Encounter Notification Service.
HIEs face the toughest challenges in matching and linking patient identities because of the diversity and independence of the institutions they serve. Even with large investments in conventional Master Patient Index (MPI) technologies, healthcare organizations like HIEs must invest even more in teams of data stewards who manually review and resolve the difficult potential matches that conventional MPI tools cannot match automatically. CRISP is leveraging the Verato Universal MPI to automatically match many of these difficult and ambiguous matches in real time, saving CRISP the time and effort of manual review, and thus helping its participants provide better care for their patients.
"Accurate patient matching is foundational to our mission of enabling our healthcare community to share data in order to provide better care, reduce costs, and improve health outcomes," said David Horrocks, President of CRISP. "With so many organizations contributing data, we require a high-volume solution, and we must be extremely careful not to incorrectly match patient records.  As we automate the delivery of information right into EHRs, accuracy becomes even more critical, and the transaction volumes are soaring.  The burdens that have been placed on our MPI are ten times what they were a few years ago.  Verato is proving a very cost-effective solution to significantly improve our matching capabilities – straightforward both to deploy and operate."
Before implementing the Verato Universal MPI last year, CRISP's conventional MPI was flagging nearly 6,000 incoming patient identities as potential matches that needed to be manually resolved. But these flags were being generated faster than they could be resolved, leading to a growing backlog of potential matches. With the addition of the Verato Universal MPI's superior matching capabilities, CRISP has worked through over 2.2M of these potential matches in its backlog.
"Exchanging and sharing health data is more than just a technical challenge," said Mark LaRow, CEO of Verato. "It is also an identity challenge—it fundamentally requires the exchanging organizations to answer the question, 'Are we exchanging data about the same person?' In the healthcare industry, this identity challenge is frequently overlooked in favor of discussions about technical standards, data formats, and data quality. But it is arguably the most important challenge to overcome to ensure patient safety, patient privacy, and better care. We built the Verato Universal MPI to solve this identity challenge for the entire healthcare industry, and we built it from the ground up to do so. Time and again, our platform is able to identify and match patients as accurately as a human—and in real-time as patient identities enter our customers' IT systems."