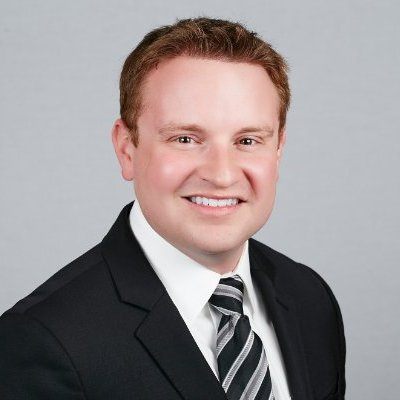 Editor's Note: Justin Campbell is the VP at Galen Healthcare Solutions, a professional services firm helping  healthcare clients migrate from paper to electronic health records. Prior to joining Galen, Justin served as the IT Director for a long-term care pharmacy, leading a paperless initiative, the migration of the Pharmacy Information System (PIS) from a legacy platform, and the integration of the PIS to the pharmacy's packaging system.
In the world of healthcare many are tempted to believe in panaceas. There will be a magic bullet that finally cures the worst diseases. There will be a regulatory fix that will bring greater benefits to more people at reduced costs. There will be technological breakthroughs that will facilitate the digitization of medical records and, as predicted by President Obama in 2009, "cut waste, eliminate red tape, and reduce the need to repeat expensive medical tests."
The goals are worthy and the efforts will never cease, but progress is not the same as success. The potential benefits of Electronic Medical Records remain valid, but results to date have too often fallen short.
For example, the percentage of hospitals in the United States utilizing digital records increased between 2008 and 2014 from 9.4% to 75.5% But this startling growth obscures the fact that it was not always possible to transfer a patient chart from one healthcare provider to another. In fact, 56% of hospitals received electronic records from other practices last year but only 40% managed to merge the information into their own databases. Doctors report that the software they use makes their jobs harder. Fewer than 10% say they can exchange records in their entirety by means of their digital systems.
Nurses are also frustrated. An athenahealth survey quotes a nurse manager who says, "we customized many programs, (but) they don't necessarily speak to each other." A CNO reports, "When we purchased this system four years ago, we were told that everything would be unified on one platform within two years, but this did not happen ­­and will not happen."
Exacerbating these difficulties is the fact that EMRs were inherently designed for data entry and structured data gathering, with workflow and clinical decision support tacked on. It's inherently a multi-platform, multi-vendor issue, as the EMR has complex "evolved" data schema and is poorly suited to unlock the data, thus creating interoperability challenges between health information systems and healthcare delivery organizations.
EMRs Should be a Means to an End: Are They?
What is the purpose of an EMR? It is not simply a short-term clinical documentation data repository. The capture of information is only the most basic feature of an EMR. Health delivery organizations must move from using EMRs as systems of records to making them systems of engagement, to transition from EMR-centric improvement to strategic improvement. The greatest value that can be derived from EMRs is to leverage their data to drive strategic decisions, improve patient care and control costs. A data-driven approach provides organization with the ability to diagnose and correct problems by measuring and evaluating performance across specific metrics.
Yes, this is easier said than done. The strategic use of data has largely been embraced by all providers. What has been so frustrating is the complex task of executing data's strategic uses, of determining how to unlock the data, in short, we need a road map to the optimization of data. Here's a guide to routes that have reached that destination.
A Road Map to Making EMRs Optimal
If there is a single practical dilemma that most frequently undermines efforts to optimize EMR usage it is the temptation to do too much at once. To extend the roadmap analogy to its logical conclusion, you can't plan a trip that will take you to Paris and Tahiti at the same time. There are many endpoints but if you try to get to each simultaneously, you'll run out of gas.
Here are the most accessible targets, the areas that have historically generated the most tangible return on investment in the effort to optimize the data contained in EMRs:
Rationalizing legacy clinical systems

Establishing clinical quality markers that indicate co-morbidities or factors associated with an increased risk of infection

Using automation to generate efficiency

Eliminating care variation

Leveraging the full capacity and capabilities of EMR note functionality

Implementing an alerting regimen with notifications that drive insights to the point of care
Each of these targets can be achieved if measurable and attainable metrics are established at the outset. In our experience we have found the strongest foundation requires the following commonsense measures:
Prioritize and address the basics: reliability, usability, security, privacy, training, and application support

Redesign workflows to eliminate gaps in care and strengthen continuity of care

Help clinical staff understand that IT can assist in the transformation of care

Incorporate professional project planning and design

Create a realistic budget

Make all initiatives continuous and interdepartmental
We can break this down further by focusing on some typical frustrations of care givers
If providers' workdays are unsustainably long, and/or have not returned to pre-EMR productivity levels, measure:

System hours per day and

Proportion of encounters that include use of EMR documentation tools (versus free text)

If providers report that the amount of time they spend with patients has decreased and that patient wait times have increased, measure:

Total patient wait time per encounter

Total clinician face time per encounter

If nursing staff reports that it is taking longer to follow up with patients, measure

Average time to respond to patient calls

Average time to contact patients regarding abnormal test results
Employing this kind of disciplined, data-driven, outcomes-based approach to meet defined objectives will generate eye-popping, meaningful optimization. In one institution, where the total time of tasks per patients had been 5.93 minutes before optimization, it was 4.89 minutes afterwards, an 18% decrease. In real terms, if, for example, there are 20 visits per day, providers will be able to see an additional 3-4 more patients per day.
We know that EMRs have not yet realized their full potential, but a property integrated and fully utilized system can establish the foundation for significant and sustained organizational improvements in efficiency, end user satisfaction and data quality. In short, you can find the way to render the value of EMRs a reality.