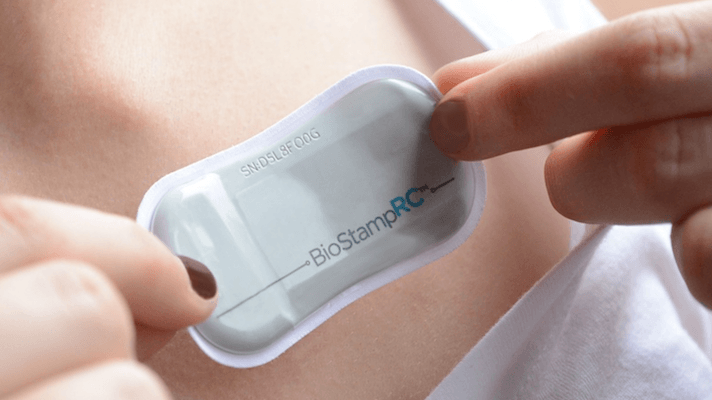 Global life sciences company LabCorp has formed a strategic collaboration with MC10, a digital health startup developing wearable sensor systems for seamless healthcare data collection. As part of the strategic partnership, LabCorp has also made an equity investment into MC10 to support adoption of it's proprietary technology for use by LabCorp's Covance Drug Development business in clinical trials and research studies, with the potential to be adapted over time for use in patient testing and monitoring.
The company's BioStamp Sensor technology features ultra-thin, flexible body-worn sensors with advanced analytics to unlock health insights from physiological data. Top universities and pharmaceutical companies have incorporated the BioStampRC system as a fundamental tool in clinical research studies aiming to better understand human health.
By allowing for continuous, mobile monitoring of physiological data with medical-grade precision, MC10's technology shows promise in changing the way clinical trials are conducted, opening up trial participation to a broader pool of subjects and providing researchers with more precise information about subject response to new treatments. 
LabCorp's Covance Drug Development business is exploring opportunities to incorporate the BioStampRC system into planned clinical trials. MC10's vision is to change the way patients are treated, particularly for chronic conditions in cardiovascular and neurological diseases, by allowing physicians to monitor key markers of health while the patient remains at home or goes to work, providing more flexibility and convenience for those patients while freeing up hospital beds and clinic space for patients who truly need in-person monitoring and treatment.
To launch the collaboration, Covance is supporting the adoption of the BioStamp system in research studies best suited for mobile monitoring of participating subjects. Covance's expert trial management capabilities will maximize the potential of MC10's seamless and configurable sensor system.
"Our collaboration with LabCorp focusing first on Covance, will accelerate the delivery of MC10's innovative digital health solutions to our shared customer base in the pharmaceutical industry. We are optimistic for the growing portfolio of projects that will leverage LabCorp's differentiated diagnostic expertise and MC10's medical-grade wearable systems to advance our mission of reshaping healthcare with digital solutions," commented Ben Schlatka, Co-Founder and Senior Vice President of Corporate Development at MC10 in a statement.