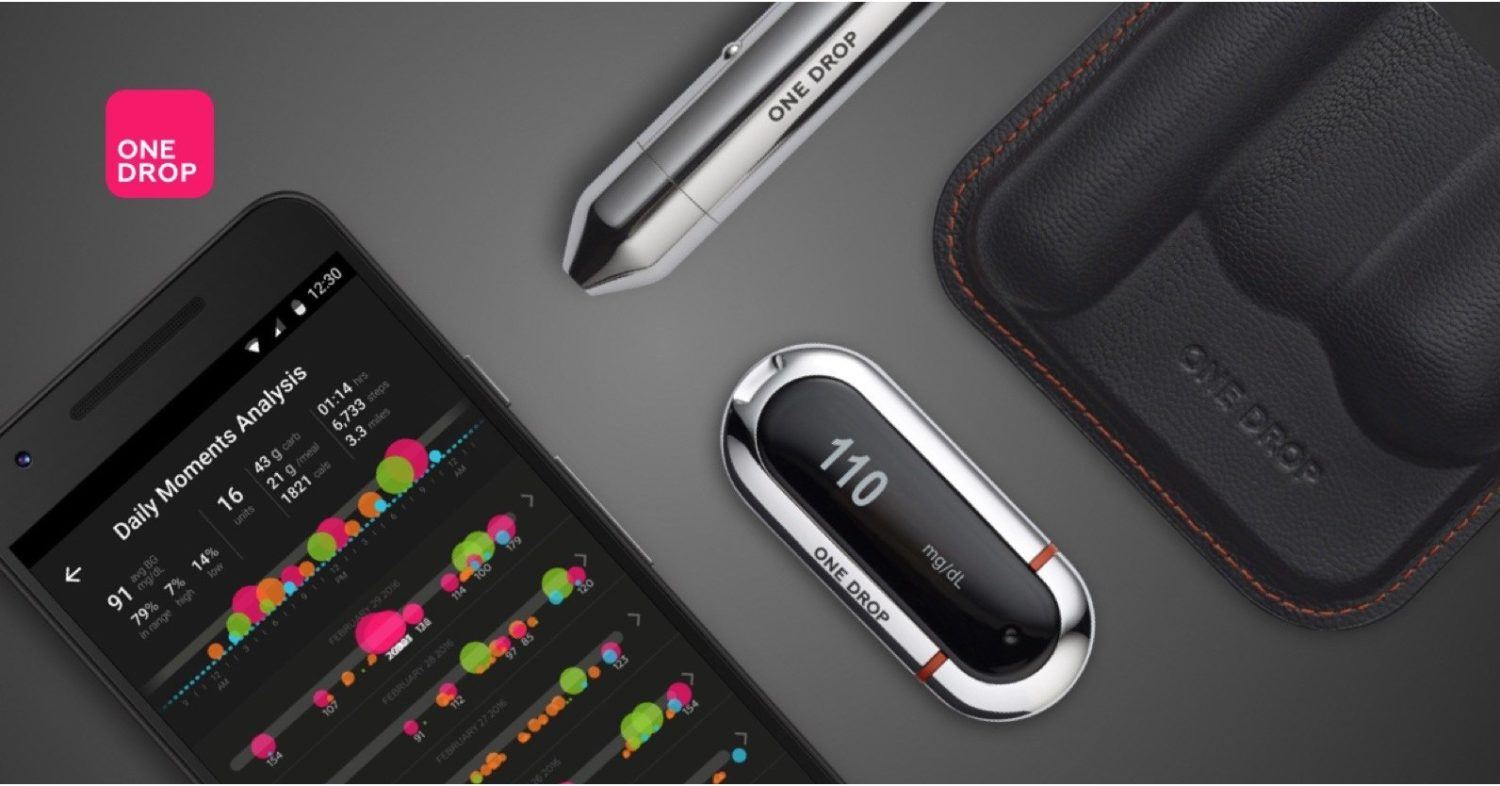 One Drop, a leading diabetes care management platform announced they are partnering with Fitbit to help people better manage their Diabetes. By working together, Fitbit and One Drop can help make it easier for people to see how physical activity can impact blood glucose levels and make more informed care management decisions.  In addition, One Drop will build an App for Fitbit Ionic, bringing One Drop data to the wrist.
Starting in November, One Drop users will be able to sync Fitbit intraday data to their One Drop accounts. This will allow users of the free, cloud-based diabetes management solution to seamlessly integrate data from all Fitbit devices throughout the day, reducing the burden of manually tracking physical activity, sleep and heart rate data.
Integration Details
This multi-part collaboration will have several integrations all with a goal of making diabetes care decisions more data driven and easier to manage.
The companies will:
– Integrate the most detailed data recorded by Fitbit devices to One Drop's diabetes care management platform. This is important because, for people living with diabetes, exercise can lower blood glucose and make your body more sensitive to insulin. Being able to see both physical activity and glucose can be a vital tool for effectively managing your diabetes and can help patients make decisions about what food to eat and how much insulin to use.
–  Incorporate Fitbit data into One Drop reports, allowing physicians and Certified Diabetes Educators (CDE) to use this data with patients to make more personalized, informed care decisions.
– Provide custom storefront and special offer for all One Drop users
– Explore new research opportunities to enhance future product innovation
Also beginning in November, all One Drop users, regardless of their mobile platform, will be able to purchase the Fitbit tracker that best suits their needs, including Fitbit's new smartwatch, Fitbit Ionic, through a special offer made available through a unique One Drop storefront experience.
One Drop will also develop an app for Fitbit Ionic, bringing One Drop's care management experience to the wrist. Using the Fitbit software development kit (SDK), which was made available to developers last month, users will be able to track the same self-care data, and view data-driven insights and statistics from One Drop with convenience and ease.
"We strive to provide our community with the most comprehensive set of data and tools to manage their diabetes or prediabetes. Working with Fitbit, the leading global wearables brand, was a natural next step for One Drop," said Jeff Dachis, CEO and Founder, One Drop in a statement. "One Drop is among the top Health and Fitness apps in nearly 120 countries with over 600,000 downloads worldwide. By integrating Fitbit data and creating an app for Fitbit Ionic, we will be able to provide our users and their healthcare providers with more data and deeper insights to better manage their diabetes."