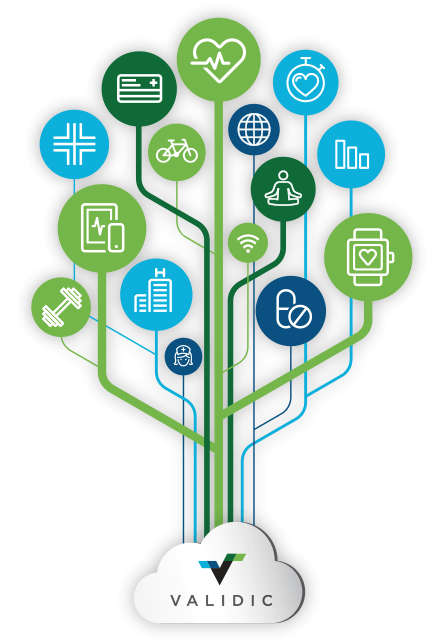 Partners Connected Health has announced a new collaboration with Validic, a provider of data connectivity solutions for healthcare that will ultimately provide Partners HealthCare clinicians and researchers with access to patient-generated health data (PGHD). Currently in the testing phase, the full-scale service provides the integration of PGHD into care plans and the EHR from over 420 consumer and clinical health devices set to launch throughout the Partners HealthCare network in 2018. Partners Connected Health is part of Partners HealthCare, an integrated health system founded by Brigham and Women's Hospital and Massachusetts General Hospital.
Collaboration Details
Validic and Partners Connected Health recognize that integrating the data from home health devices into the existing clinical workflow is necessary for heightened provider engagement and patient accountability. The multi-year agreement will focus on empowering care teams, researchers, and patients with datadriven care and supporting technology. The Connected Health team creates and deploys mobile technologies in a number of patient populations and care settings, and is conducting innovative research studies to test the effectiveness of mobile health technologies in various clinical applications, including medication adherence, care coordination, chronic disease management, prevention and wellness.
The broader goal of this collaboration is to bring patients' device data – from wearables, blood pressure monitors, blood glucose monitors and other home health devices – directly into the existing clinical workflows and the EHR. Learning from pilots and early rollouts, Partners Connected Health will work with Validic to determine how home health devices and actionable, standardized and HIPPAA-compliant patientgenerated health data can fit within existing care plans.
In the current pilot phase, Partners Connected Health is testing a cloud-based digital health platform with blood pressure monitoring. "This new data platform enables our clinicians to quickly and securely access patient generated data via our EHR system, in a format that is standardized, actionable and HIPAA compliant," added Roger Pasinski, MD, Mass General Hospital, Revere HealthCare Center in a statement. "Our patients and providers are eager to leverage personal health technologies to enhance care coordination, patient engagement and better collaboration between patients and providers to improve care delivery and clinical outcomes."
Validic Launches Next-Generation Connectivity Platform 
In addition to the collaboration with Partners Connected Healthcare, Validic has announced the launch of Inform, Validic's next-generation data connectivity platform. Inform provides a robust and scalable architecture offering the ability to stream near real-time data into your system and set configurable rules signaling which data should be acted upon. As healthcare's first streaming platform providing access to personal health data, this release signals an important shift for Validic and the larger healthcare market toward improved remote care, preventive wellness, and continuous monitoring programs.
Consistently, Validic has proven to be a leader in connected health, pioneering the most advanced connectivity solutions available to providers, payers, pharma, wellness, and health IT.  The Inform technology retrieves, standardizes, and delivers continuous streams of user-permissioned health data from nearly 400 clinical and consumer data sources. Similar to the previous iteration of Validic's connectivity platform, personal health data is accessible via a single, secure connection point between your system and Validic's behind-the-scenes platform.
Inform's state-of-the-art streaming capabilities provide the most efficient means to integrating continuous, near real-time personal health data from home health devices – meaning the data is accessible to practitioners as soon as the event occurs. With the addition of configurable rules, a practitioner can set triggers that notify him or her when a reading falls outside a set threshold or when a reading has not been submitted. Together, these functionalities provide a forward-looking platform focused on turning disparate data into action and insights.