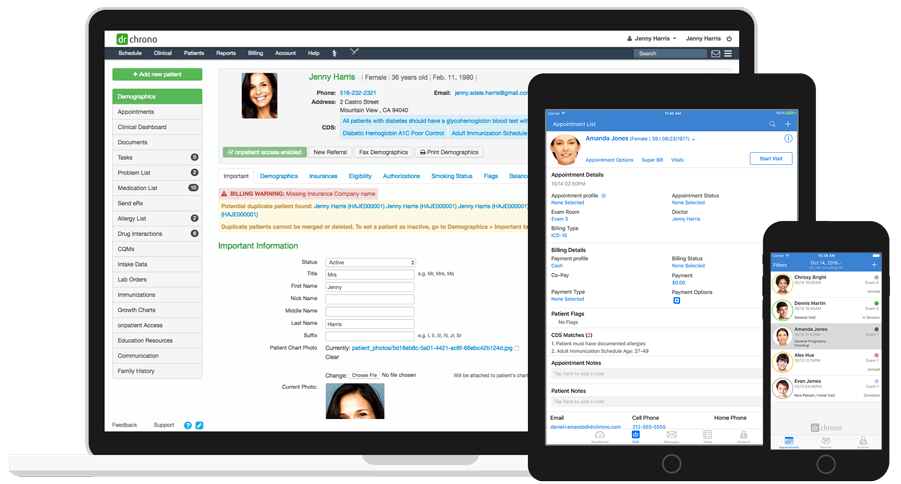 NexHealth, a patient relationship management suite used by doctors across the US – announced a new API integration with mobile EHR provider drchrono. Healthcare providers who use both services will immediately notice a simplified experience, in which each technology is aware of and responds appropriately to the other.
When patients book appointments through NexHealth, for example, their provider's drchrono calendar will instantly reflect the appointment details. This eliminates needless manual labor, saving valuable staff time while preventing scheduling inaccuracies. The 93,000+ doctors who use drchrono will also find that its app directory now includes NexHealth.
NexHealth helps providers manage and retain patient relationships, via automated email and text message communications, digital appointment reminders, one-touch appointment booking, and other features. drchrono is a full practice management and EHR solution, which allows providers to manage complex schedules, build customizable clinical workflows, optimize medical billings, and more.
"NexHealth and drchrono are highly complementary services in a rapidly-shifting healthcare landscape," said Alamin Uddin, CEO and founder of NexHealth in a statement. "That makes seamless integration vital for practices that rely on both technologies."