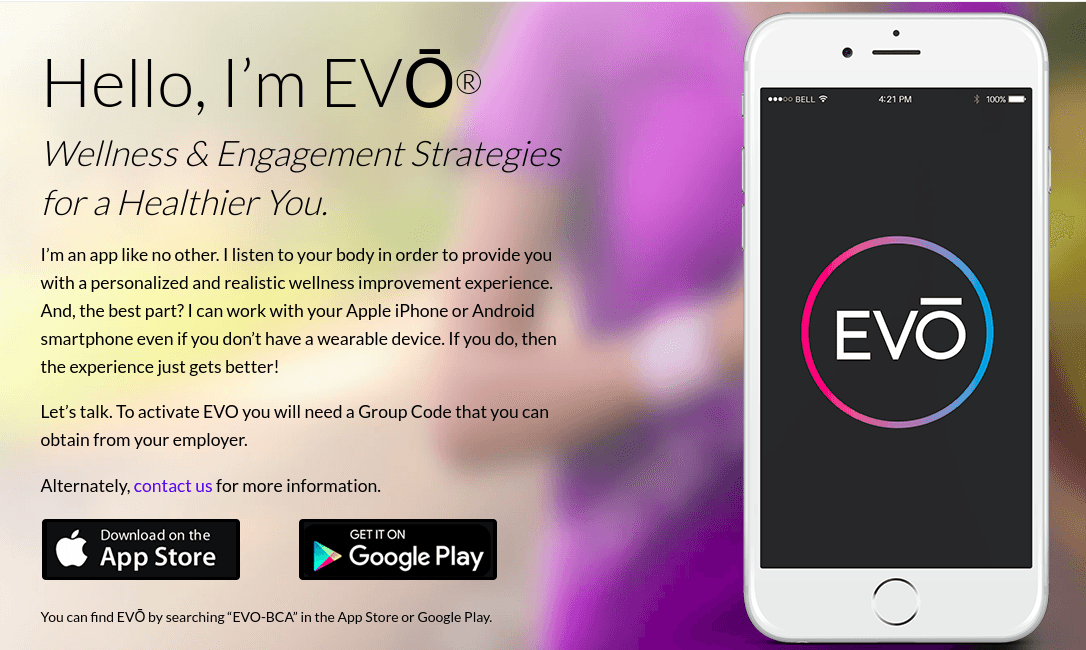 Big Cloud Analytics, an Atlanta-based real-time predictive analytics technology for the IoT enabled biometric data, announced it has rebranded the company to EVŌ. The rebranding marks a shift in the company's business model and aligns with launch of the EVŌ™ app, which combines the best of data and behavioral science to deliver a personalized experience.
"As the world of digital health continues to evolve, we've seen the lines between our work for the Enterprise and the value we deliver for consumers merge. The rebranding is a manifestation of that shift toward shared value propositions between our two audiences," says J. Patrick Bewley, CEO of EVŌ in a statement.
EVŌ Wellness Analytics App Platform Overview
Using biometrics gathered from a user's mobile phone and/or wearable device, the EVŌ app combines the best of data and behavioral science to deliver a personalized experience. It harnesses the power of 60+ billion human physiological, psychological and metaphysical data points to encourage users on their own unique wellness journey via achievable, yet challenging, behavior and wellness suggestions. The new EVŌ app is designed for life and health insurance and other healthcare organizations, such as hospitals, pharma, senior living organizations, as well as employers for population health management. 
EVŌ integrates natively with the Garmin family of devices as well as Fitbit and Apple Health (including Apple Watch, iPhone, and other Apple Health contributing data sources) to better assess a comprehensive view of a user's daily activity. The app uses this data to encourage and assist users in achieving daily goals in creating better behaviors and habits; leading to improved health and wellness over time.
EVŌ is available for download in the Apple Store and Google Play by searching "EVO-BCA." Once downloaded, enter the promotion code "GUEST" to register. To learn more or download the app, visit http://evo.science.