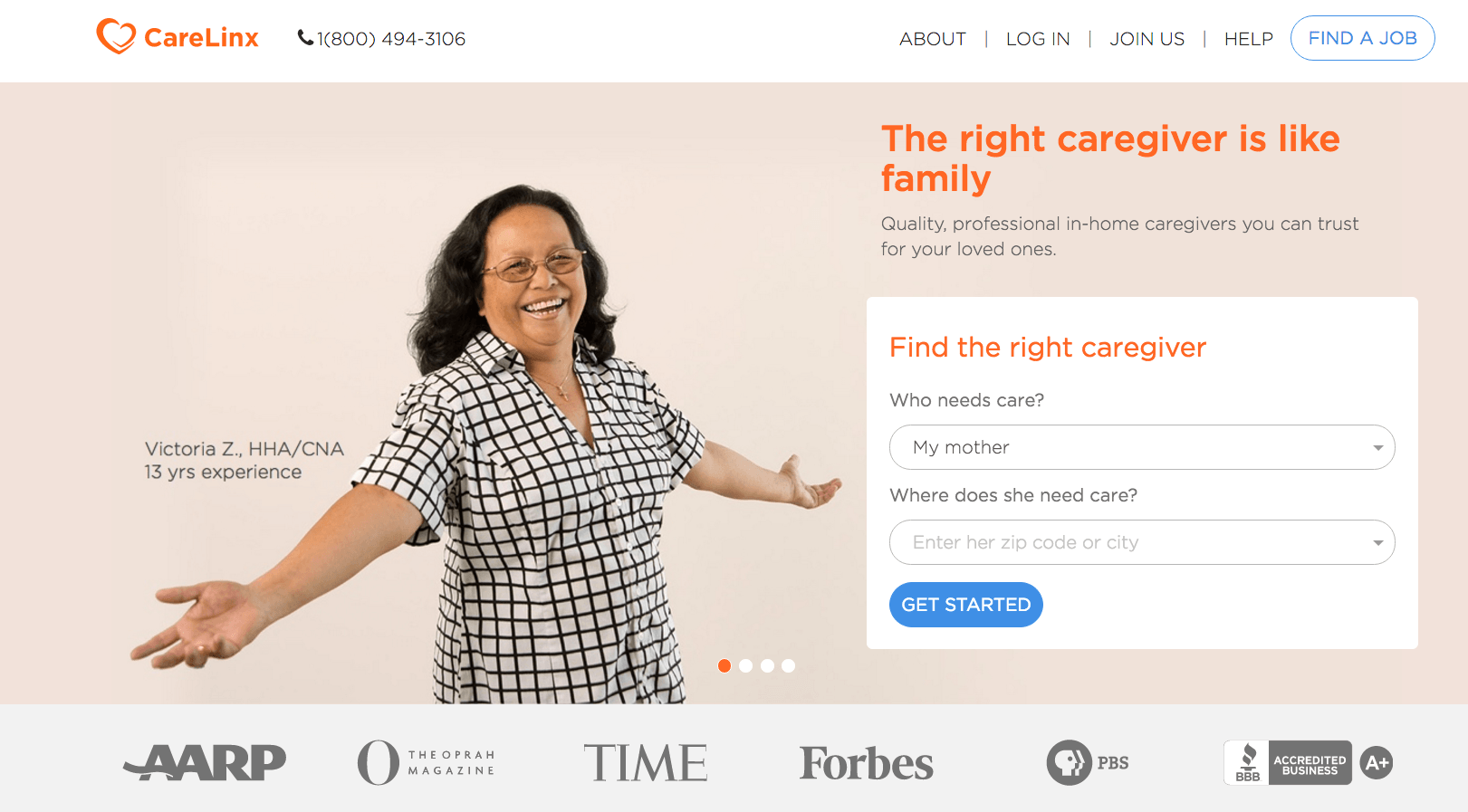 Generali Global Assistance announced it has acquired CareLinx, a Silicon Valley-based nationwide, tech-enabled caregiver marketplace improving access to affordable, quality home care for families, large health systems, and insurance companies. Financial details of the acquisition were not disclosed. The company has raised a total of $5 million in funding to date.
Founded in 2011, CareLinx professional caregivers leverage proprietary digital care plans to better assist the elderly, individuals with disabilities, and people with chronic health conditions with activities of daily living. Hiring caregivers through CareLinx can save families as much as 50 percent than if they hired the same caregivers through brick and mortar franchise agencies. The CareLinx app-based platform helps families and caregivers easily manage all the administrative tasks of their caregiving needs, including scheduling, time tracking, care coordination and payroll processing. 
CareLinx caregivers earn considerably higher wages than working through franchise agencies. Higher earning caregivers are more engaged and offer better quality care. All CareLinx caregivers are carefully screened and covered with $4 million in professional liability insurance.
To date, CareLinx has a nationwide network of over 200,000 tech-enabled caregivers who provide personal in-home care for families, and support safe transitions of care, which is critical to the success of large health systems, and insurance companies. The CareLinx platform revolutionizes transparency, and facilitates active coordination in the post-acute care environment, leading to increased quality of care, better health outcomes, and significantly reduced total cost of care.
Formerly known as Europ Assistance USA, Generali Global Assistance has been a leading provider of travel insurance and other assistance services for more than 25 years. The Company offers a full suite of innovative, vertically integrated travel insurance and emergency services, identity protection solutions, and beneficiary companion services.
Integration Plans
As part of the acquisition, Generali Global Assistance plans to integrate this tech-enabled, nationwide network of non-clinical in-home caregivers with its existing remote clinical support capabilities to offer a wide spectrum of post-acute assistance services. Generali Global Assistance's remote support center currently provides 24/7 nurse and doctor-supported telephonic medical assistance and navigation, soon to be leveraged by CareLinx customers and partners.
"Healthcare in general, and CareLinx in particular, have a direct synergy with our value proposition of providing 'non-stop caring' to our customers, and we are excited about the prospects of this partnership. As the senior population continues to rise, both families and health systems are faced with the dilemma of how to provide an adequate level of quality, but affordable care. CareLinx shares our mission of improving lives through services that can lessen the impacts of life's most stressful periods and by providing them with the necessary resources to rapidly expand their market share, we believe we will help them positively affect change to senior care services in the United States," said Chris Carnicelli, CEO of Generali Global Assistance in a statement.