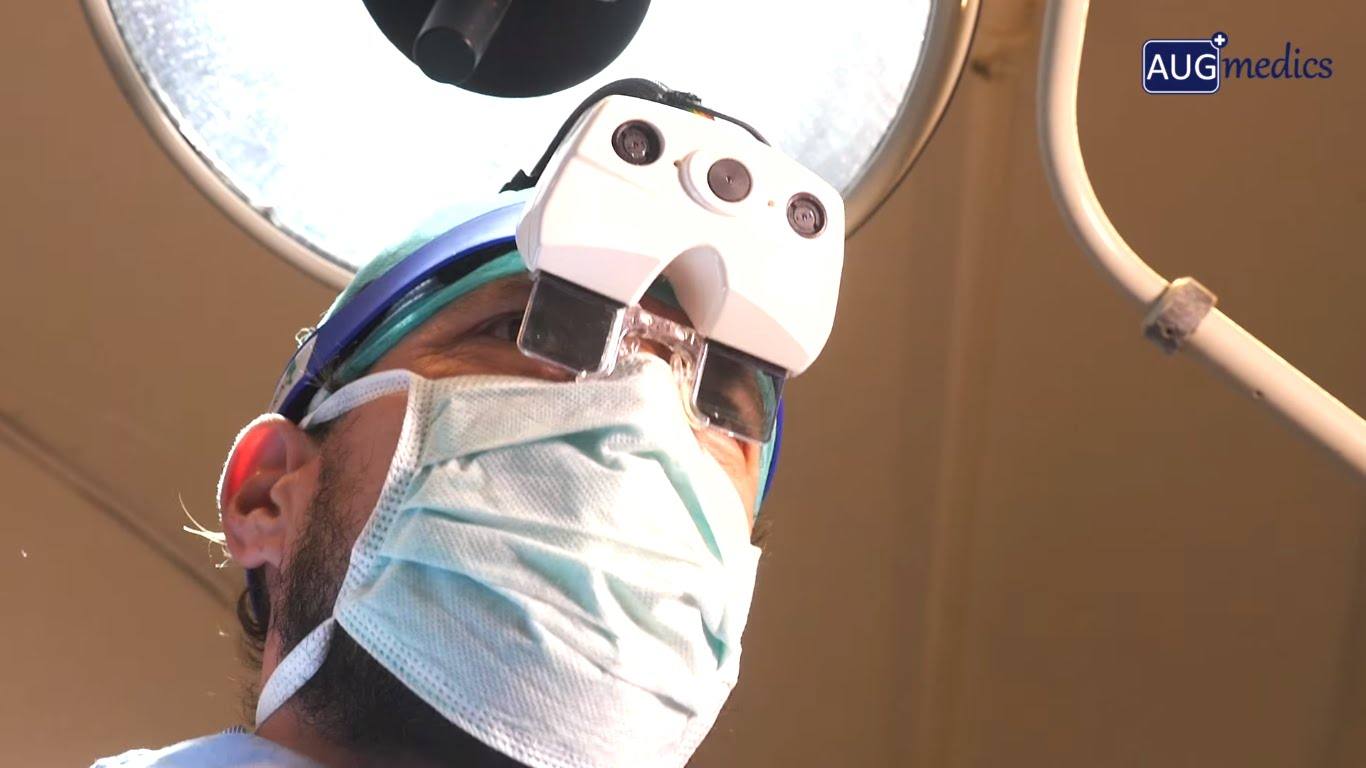 Augmedics, a Yokneam, Israel-based developer of an augmented-reality (AR) surgical visualization system has raised $8.3M in Series A funding led by AO Invest, Israeli Innovation Authority, Terra Venture Partners and other undisclosed investors. The company plans to utilize the latest round of funding accelerate research and development as well as pre-clinical and clinical trials of its ViZOR System. In addition, the company plans to establish strategic distribution partnerships, and seek 510(k) clearance for The ViZOR from the FDA.
Founded in 2014, Augmedics develops cutting edge technologies for future surgery. The company's ViZOR System is an augmented reality surgical visualization solution designed to allow surgeons to see inside a patient's anatomy during complex procedures. First intended for use in minimally invasive spinal surgery, The ViZOR can help improve procedures by allowing surgeons to see the patient's spine through skin and tissue, as if they had X-ray vision, eliminating some of the limitations of minimally invasive spine surgery.
In the future, the ViZOR System will leverage various sensors to collect big surgical data to process and analyze using deep learning algorithms. Ultimately, it will also make suggestions, provide alerts, and perform other surgical assistance during the procedure. The technology was designed to save time during surgery, reduce radiation exposure and reduce the number of unnecessary repeat operations and hospitalizations.
"The ViZOR System brings disruptive augmented reality technology to spine surgeries to increase safety and enhance surgical performance," said Nissan Elimelech, CEO of Augmedics in a statement. "Augmedics designed The ViZOR to give surgeons the first-time opportunity to actually see inside a patients' anatomy, providing valuable real-time information in a comfortable and intuitive manner."