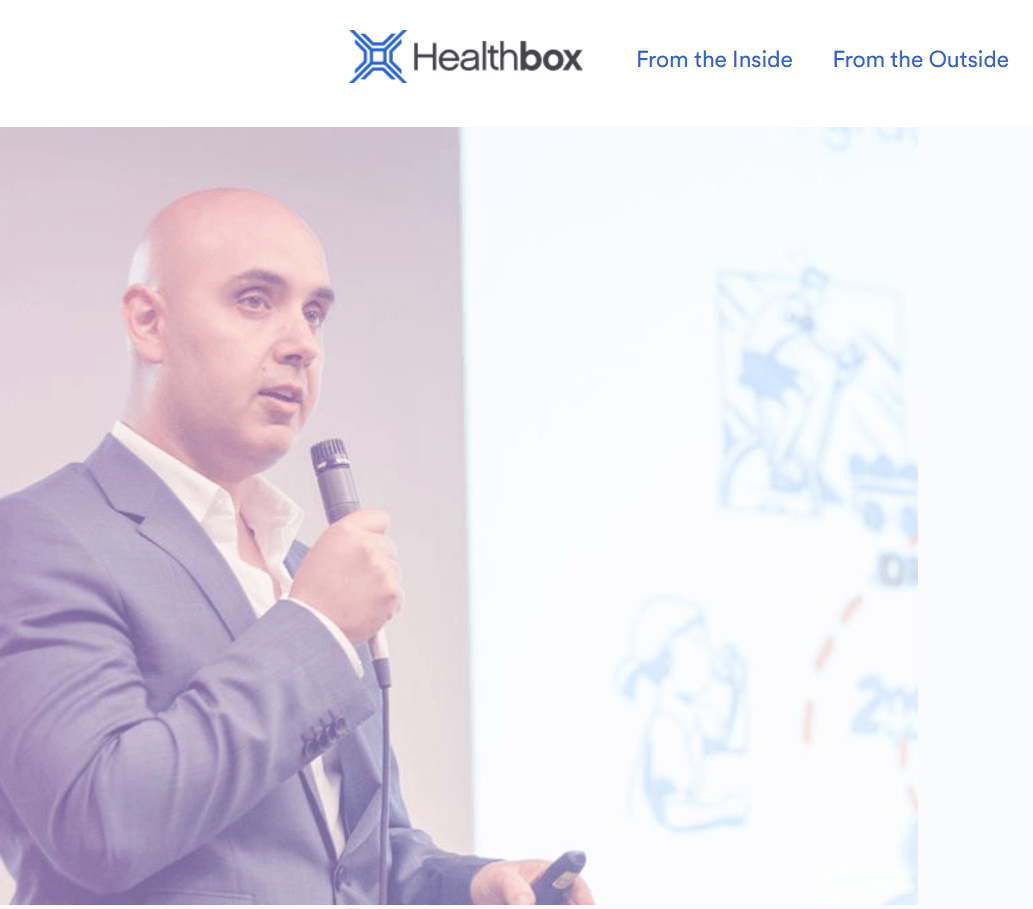 Healthbox, a Chicago-based healthcare innovation services firm, today announced the cohort of the 2017 Healthbox Studio program to support and advance entrepreneurial innovation. The Healthbox Studio is a five-day program dedicated to fostering relationships between emerging digital health startups and industry leaders through presentations, workshops, and mentor sessions from the Healthbox team and other industry leaders.
Ten early stage digital health startups are selected from an international pool of applicants to participate. Healthbox hosts the program free of charge to selected companies with no required equity exchange.   The program will be held October 9-13 at the Healthbox office in Chicago, IL and will feature an Industry Showcase scheduled for Thursday, October 12.
"The Studio is a nod to our roots as an accelerator, supporting the Healthbox legacy of entrepreneurial innovation," said Kristen Lux, Outreach & Engagement Manager at Healthbox in a statement. "Our goal is to help accelerate these companies while getting our network of industry leaders engaged and excited about innovation within healthcare. We believe these solutions have the potential to greatly impact their organizations."
Healthbox has selected ten emerging, early stage digital health companies from across the country to participate in the annual Healthbox Chicago Studio program:
1. Agathos (San Francisco, CA): Agathos is a mobile analytics platform that empowers physicians to optimize their practice patterns and demonstrate the value of the care they provide.
2. Baby Noggin (San Francisco, CA): BabyNoggin is a digital village that allows parents to track their kids' milestones at home, their pediatricians to get reimbursed from insurance, and the child to be connected to local resources and treatment when in need.
3. Care Advisors (Chicago, IL): Care Advisors provides live assistance on hospital websites to build new patient relationships and enhance patient access. care-advisors.com
4. Ensodata (Madison, WI): EnsoData provides software-as-a-service that uses artificial intelligence and machine learning to automate complex and time consuming data interpretation previously left to clinicians.
5. IllumiCare (Birmingham, AL): IllumiCare is an EMR-agnostic platform that presents providers with the patient-specific costs, risks, and other data at the point-of-care to empower a more diligent and efficient delivery of care.
6. kelaHealth (Durham, NC): KelaHealth predicts risk for surgical complications using machine learning & proactively intervenes by guiding surgeons on best-practices at the point-of-care to decrease complications and improve quality of care.
7. Parasail (San Francisco, CA): Parasail Health helps providers and patients focus on treatment instead of payment by offering a suite of products that make medical bills affordable for patients and get providers paid right away.
8. Smart Clinic (Phoenix, AZ): Smart Clinic delivers better health outcomes through sending educational content and automated procedure preparation reminders directly to patients anywhere, anytime, on any device.
9. SonderMind (Denver, CO): SonderMind provides patients with a well-matched, trusted, professional therapist, while enabling therapists to successfully start and grow their private practice with technology tools, a community network of other professionals, and an insurance contracting & credentialing platform.
10. Trusted Health (San Francisco, CA): Trusted Health is on a mission to improve access to care by optimizing the healthcare workforce. Their automated matching platform connects the right candidates with the right opportunities better and faster than ever before, starting with America's most trusted profession, nurses.
Healthbox works with leading healthcare organizations to develop and support innovation strategies through consulting and fund management services. The company was founded in 2010 as one of the world's first healthcare accelerators and evolved into a healthcare innovation services firm in 2015.
Healthbox is the general partner of several venture funds, including the $35M Intermountain Healthcare Innovation Fund to source, evaluate, and invest in innovative companies that represent a high return, high growth opportunity. To date, Healthbox has evaluated nearly 3,000 early stage companies and engaged with over 160 startups in Studio and accelerator programs, and worked with over 35 commercially-viable client projects.