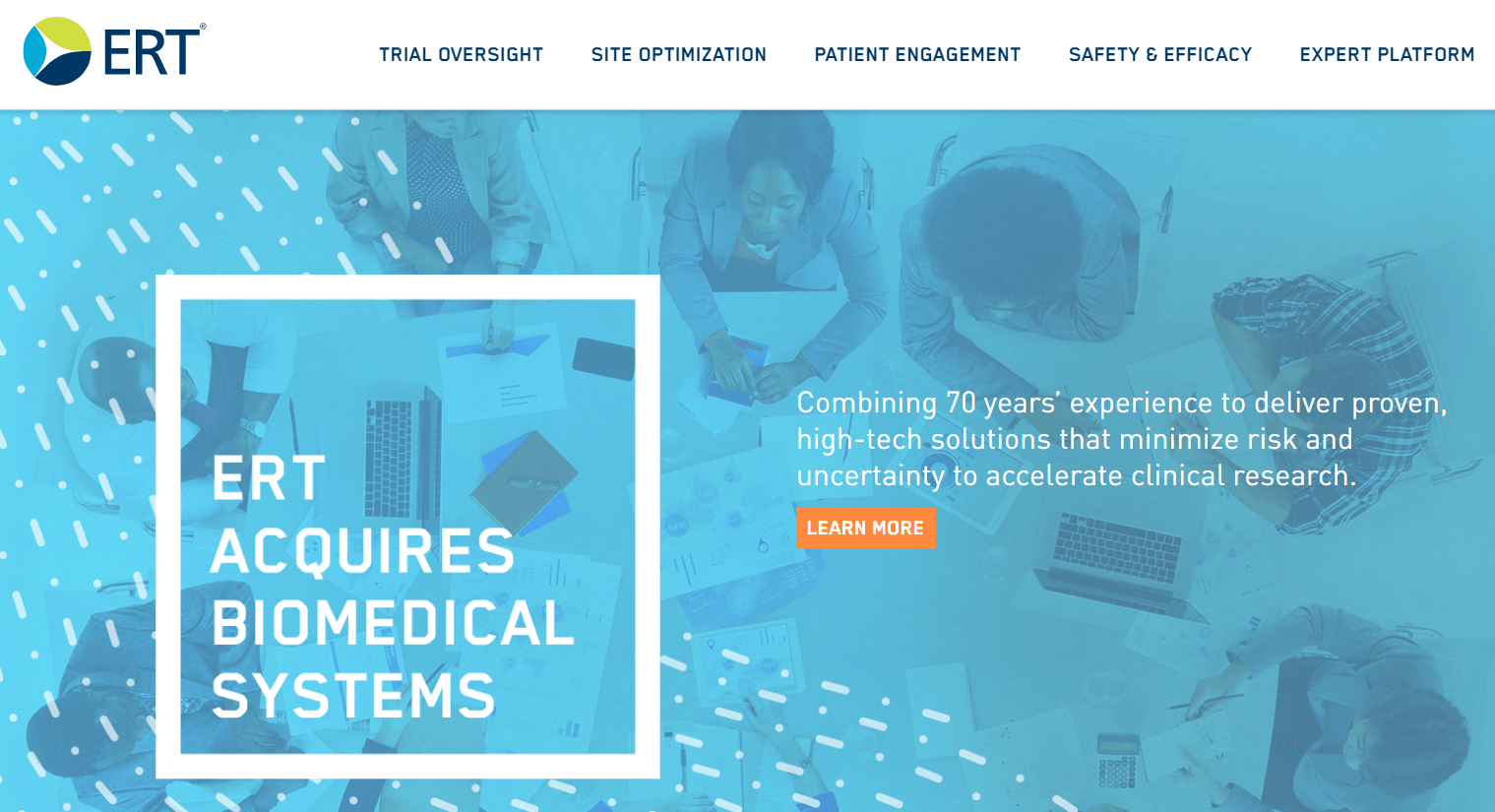 ERT, a data and technology company that minimizes uncertainty and risk in clinical trials has acquired Biomedical Systems, a provider of reliable imaging, as well as cardiac safety and respiratory data collection solutions. Financial terms of the acquisition were not disclosed.
Founded in 1975, Biomedical Systems is a leading clinical trial provider to pharmaceutical, medical device, biotech, and CROs. Its comprehensive clinical trial solutions include cardiac safety, pulmonary function, imaging, eCOA, and scientific affairs.
Biomedical Systems' corporate headquarters is located in St. Louis, Missouri. European headquarters is located in Brussels, Belgium with supporting offices in Japan and India, which are able to resupply equipment and materials to challenging areas around the world in a timely, cost-effective manner. Its global staff speaks 21 languages, facilitating communication with international sponsors and sites delivering better quality data. With strategically located offices spanning the globe, Biomedical Systems has managed thousands of clinical trials in over 95 countries.
The acquisition of Biomedical Systems enables ERT to further expand its ability to reduce customer risk and uncertainty when imaging, cardiac safety and respiratory data collection are required. In particular, the acquisition positions ERT to better meet the significant demand for imaging in clinical trials, which is being driven from regulators' increasing requests that imaging data be included in submissions.
"This acquisition complements our current capabilities and enables us to quickly scale and fully support our customers' needs for consistent, accurate and verifiable imaging data without adding administrative burden to investigative sites," said James Corrigan, President and CEO of ERT in a statement. "We are delighted to welcome Biomedical Systems to the ERT team, and look forward to a seamless transition and continuing to deliver market-leading offerings that solve our clients' most complex challenges."