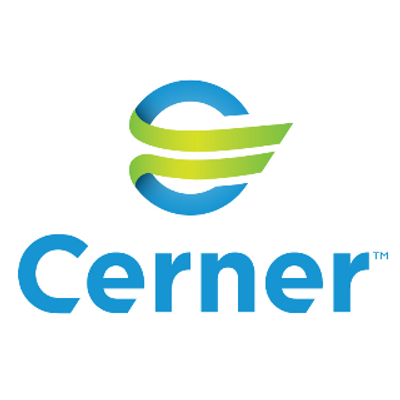 Cerner, today announced the creation of an Advisory Group to provide insights and recommendations in support of Cerner's work on the U.S. Department of Veterans Affairs (VA) Electronic Health Record Modernization (EHRM) program. The group is comprised of distinguished former government, military and private sector leaders sharing a common interest in Veterans health and wellness.
Former U.S. Senator and Nebraska Governor Bob Kerrey, a U.S. Navy Veteran has been appointed the chair of the The VA Advisory Group. Kerrey served in Vietnam as a U.S. Navy SEAL, and was awarded the Medal of Honor for heroism in combat.
"Our Veterans deserve continuous access to their medical records while in the service and afterward, whether they are seen in VA or a private health care system," said Kerrey in a statement. "I received years of treatment from VA and have firsthand experience with the challenges veterans often face when receiving care. I am honored to lead this Advisory Group supporting meaningful improvement in caring for veterans."
The VA Electronic Health Record Modernization (EHRM) program , is an initiative designed to modernize the military's healthcare system, enabling patients and clinicians to capture and share health data that can improve the continuity and quality of care for those who serve and have served our country and their families. EHRM will continue the DoD's leadership in using the best healthcare technology, and can help improve medical outcomes and support the medical readiness of the U.S. military. 
Other Members of the Advisory Group include:
Roger Baker is a consultant advising federal organizations and services companies on government technology issues. He is the former assistant secretary of information and technology and CIO for the VA, the former CIO for the U.S. Department of Commerce, and has served as a chief executive for multiple privately held IT companies.
 

Daphne Bascom, M.D., Ph.D. is the senior vice president and medical director of community integrated health for the YMCA of Greater Kansas City and has more than 10 years of experience in clinical integration, performance improvement, and deployment of health IT systems. 
 

Vivian Greentree, Ph.D. is the senior vice president and head of global corporate citizenship at First Data Corporation. A U.S. Navy Veteran, Dr. Greentree helped found Blue Star Families, the largest chapter-based military support organization in the country, where she most recently served as director of research and policy.
 

Karen DeSalvo, M.D. is the former acting assistant secretary for health, former national coordinator for health information technology, and former director of the Office of the National Coordinator for HHS. Before serving at HHS, Dr. DeSalvo served as the New Orleans health commissioner and the senior health policy advisor to New Orleans Mayor Mitchell Landrieu.
 

Marina Martin is a technology entrepreneur and former chief technology officer for the U.S. Department of Veterans Affairs. During her tenure at VA, Marina built the first agency United States digital service team, which focused on transforming the veteran digital experience.
 

James Peake, M.D., LTG (Ret) is a senior vice president at CGI Federal, a leading IT and business process services provider. Dr. Peake is a former secretary of the U.S. Department of Veterans Affairs, and served as the 40th Surgeon General of the United States Army. Dr. Peake was awarded the Silver Star, Bronze Star and the Purple Heart during his service in Vietnam. 
 

Jonathan Perlin, M.D., Ph.D. is the president, clinical services and Chief Medical Officer for the Hospital Corporation of America where he provides leadership on advancing electronic health records and driving value through data science and advanced analytics. Dr. Perlin is a former undersecretary for health at the U.S. Department of Veterans Affairs, where he served as the senior-most physician in the federal government, and CEO of Veterans Health Administration. 
 

Brigadier General Donald Scott is a retired veteran of the U.S. Army with a thirty-year military career, serving in Vietnam and receiving the distinguished service medal, Legion of Merit, the Bronze Star Medal, Meritorious Service Medal, Army Commendation Medal and Combat Infantryman's Badge. After retiring from the Army in 1991, he was appointed as chief of staff and CEO of the city of Atlanta, named by former President Clinton as a founder and director of the National Civilian Community Corps, the residential program of AmeriCorps, and appointed as deputy librarian of congress for the Library of Congress.