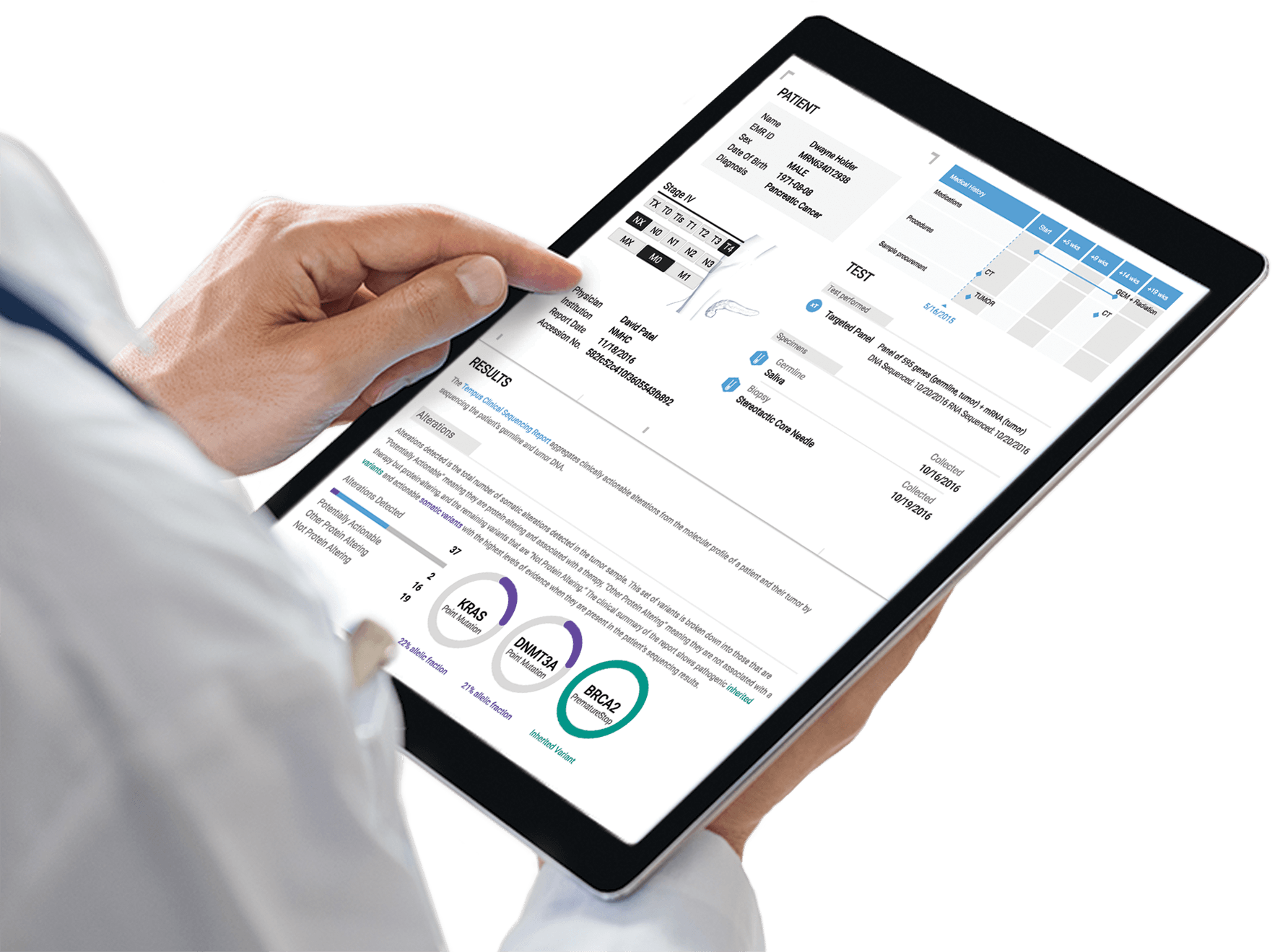 University of California Davis Comprehensive Cancer Center is collaborating with technology company Tempus on a precision medicine partnership. The new collaboration will focus on advancing clinical care with Next Generation Sequencing analysis for patients diagnosed with hematological malignancies and pancreatic cancer.
Collaboration Details
Tempus will perform molecular sequencing and analysis for a group of patients at UC Davis Comprehensive Cancer Center. Utilizing machine learning and advanced bioinformatics, Tempus helps physicians analyze data sets in a search for potentially relevant patterns that can help guide treatment for patients who are unlikely to respond to conventional therapies or for whom no conventional therapies exist.
Tempus will work with a team of investigators led by Dr. Primo Lara, an esteemed investigator in clinical-translational research, who has chaired a number of cancer clinical trials from phase I to III.
"Technology has come a long way since researchers first mapped the genome more than 15 years ago and yet physicians and their patients have not widely benefited," said Eric Lefkofsky, Founder and CEO at Tempus in a statement. "We are excited to bring the Tempus platform to physicians at the UC Davis Comprehensive Cancer Center who will now have access to technology and analytics that will support their efforts to deliver personalized treatment for each patient."