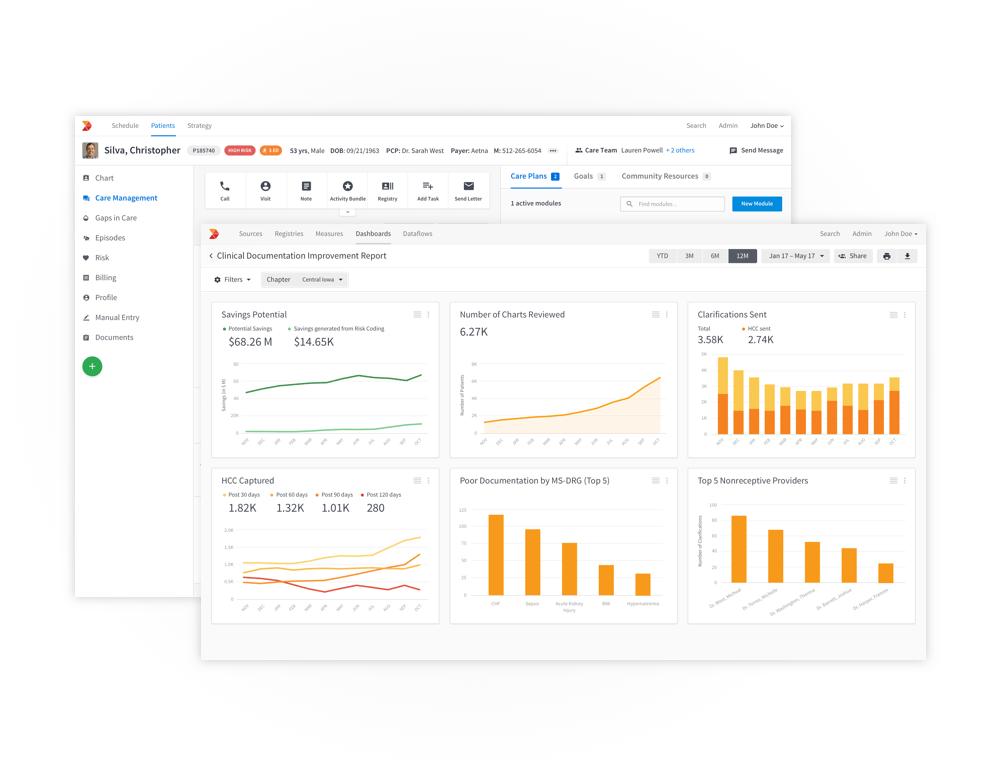 Innovaccer Inc., a Silicon Valley-based healthcare platform company, today announced the launch of their Clinical Documentation Improvement Solution. The solution has been specifically designed to help healthcare organizations maintain documentation integrity, improve documentation within the healthcare record, and through this capture missed savings opportunities.
Clinical Documentation Improvement (CDI) has been built on Innovaccer's proprietary platform 'Datashop' and enables clinicians and CDI staff to identify missed diagnosis codes or potential down-coding to analyze the tangible impact on revenue and risk-adjusted savings. It streamlines the CDI process using Datashop's built-in analytics and risk coding with flexible and automated workflows. Additionally, it will help health care networks justify admission and treatment, accurately reflect the severity of medical conditions and rightly assess their risk which, in turn, will be instrumental in generating better financial outcomes.
Diagnostic errors are a critical challenge in today's healthcare and its transformation to value-based care today. Inaccurate coding and documentation can result in incorrect risk mapping, making it difficult to maintain data quality and calculate the risk-adjusted score. Innovaccer's CDI solution will counter these issues with its key features:
– Missed Coding Identification: Accurate patient mapping throughout the network to identify potentially down-coded or missed codes that might affect risk adjustments.
– Prioritization: Estimate potential risk down-coding impact and potential shared savings opportunity lost per patient for better prioritization of patients.
– Accurate Risk Coding & Alerts: Calculate and adjust risk scores of patients through risk scoring methods like CMS-HCC or HSS-HCC. Notify care teams about patients with sudden changes in risk scores.
– Clinical Integration backed Analytics: Integrate with EHRs for real-time feeds on patients and identify complications, co-morbidities, medications, etc.
– Automated Workflows: Automate work queues for the clinical documentation improvement staff with the list of all the patients that have been miscoded or need attention across all payers.
– Dashboarding & Tracking: Automatically track codes which have been redone and capture risk scores to provide accurate visibility on shared savings opportunities and the overall return on investment.
"We're very excited about the potential of our new solution, and how it helps healthcare organizations strive for sustainable and scalable quality improvements as well as achieve financial excellence," says Abhinav Shashank, CEO at Innovaccer in a statement. "As healthcare evolves and clinical documentation improvement becomes critical to delivering value and success, we're optimistic that Innovaccer's solution will help support and reflect the high-quality care physicians deliver."
The new solution is in-line with Innovaccer's holistic value-based care solutions suite that includes data integration, population health management, quality reporting, care management, referral management, and patient engagement.