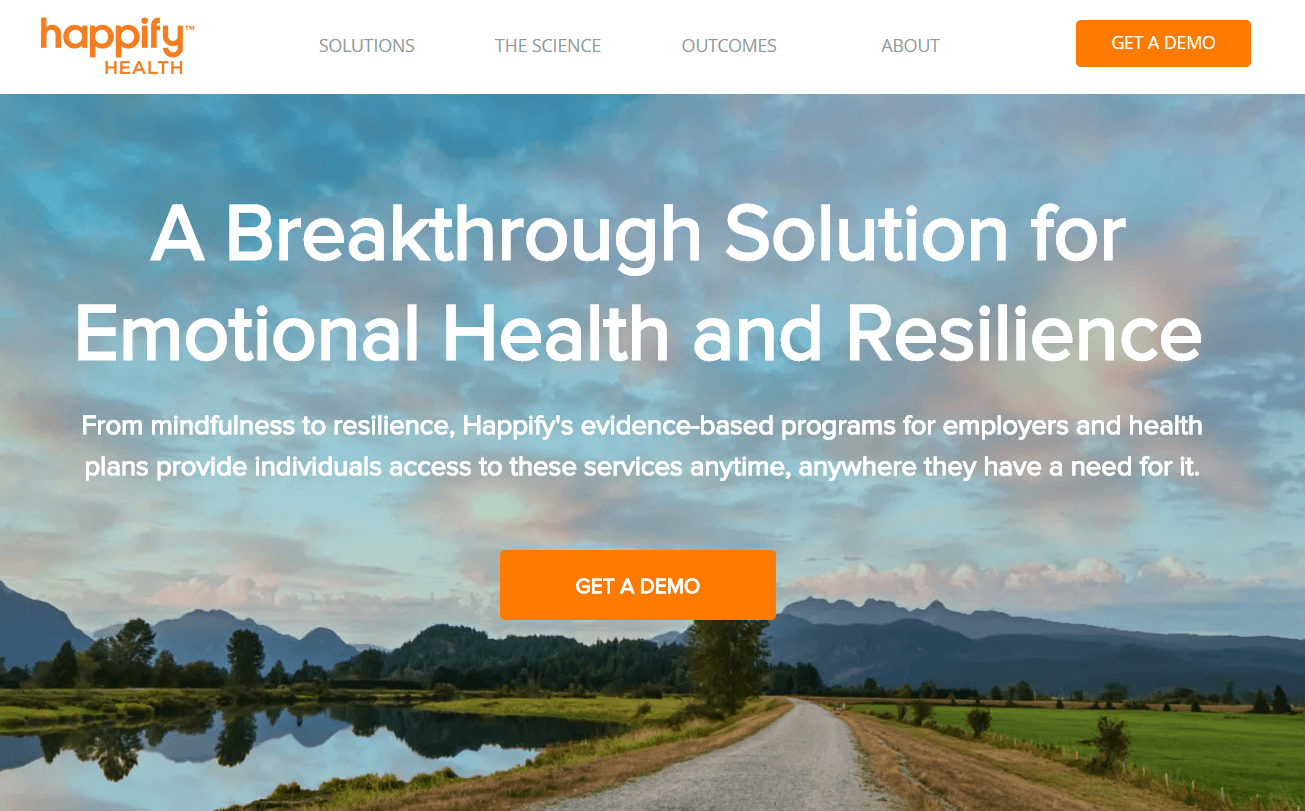 Happify Health, a New York City-based provider of evidence-based emotional health software solutions for employers and health plans has raised $9 million in funding led by  TT Capital Partners ("TTCP") with participation from existing investors. The company plans to use the funding to increase infrastructure support and expand its digital platform that provides clinically tested, highly personalized behavior change interventions for use across the emotional health continuum. 
Founded in 2012, Happify works with individuals, health plans, employers and care delivery systems, providing solutions that address areas ranging from resilience and stress to depression, anxiety and social isolation that often accompany chronic illness. Happify Health's digital intervention platform provides more than 60 programs and over 2,500 activities that use evidence-based science, unparalleled engagement strategies, software and gamification to improve access, deliver emotional health outcomes and significantly reduce costs. Happify is based on decades of scientific research on interventions that foster well-being and resilience in individuals, drawing from the fields of positive psychology, mindfulness, and cognitive behavioral therapy.
The company recently landed a partnership with Humana to explore how to best help members reduce depression and anxiety through better integrated, digitally-delivered behavioral health solutions. Humana's program will be integrated into Humana care management, which will use Happify Health tools to screen chronic heart condition patients. The patients who qualify who have signs of depression will then be enrolled into the program.
"After such rapid growth with enterprise clients over the past year, Happify Health is thrilled to expand our business with such a trusted investor with strong ties to the healthcare industry," said Tomer Ben-Kiki, co-founder and CEO at Happify. "Happify Health is pioneering a new paradigm that combines evidence-based, low-cost and effective emotional health interventions with an innovative user experience and exceptional engagement levels. This funding will allow us to expedite the adoption of innovative delivery models by the healthcare industry."