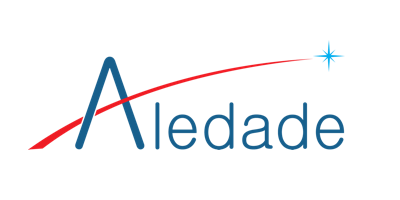 Aledade, a leader in value-based care announced it is forming a primary care physician-led Accountable Care Organization (ACO) in New Jersey to deliver high-quality care and better outcomes for the state's patients. Aledade's new model of primary care partners with physicians to build and lead ACOs – networks of physicians who band together to deliver high-quality care under a value-based payment structure that rewards positive health outcomes for patients, instead of the volume of health care services delivered.
Aledade's ACO in New Jersey will benefit from the support of a local health care leader, the New Jersey Academy of Family Physicians (NJAFP). As part of the primary-care physician-led ACO, Aledade will work with the NJAFP to achieve the shared goal of helping primary care physicians embrace practice innovations and transformation to achieve the best quality care. Aledade has already recruited local, independent primary care practices to join the statewide ACO and will continue to add practices as it works toward a January 2018 launch.
Under the new model, New Jersey physicians will utilize Aledale's software, data, and people needed to succeed in value-based health care. In this partnership, Aledade offers physicians unparalleled regulatory expertise; cutting-edge technology and data analytics that provide visibility into the spectrum of care their patients receive outside their office; and face-to-face practice transformation support. In addition, Aledade brings New Jersey physicians best practices and insights from its national network of primary care physicians.
"Aledade believes primary care physicians are uniquely positioned to lead the shift to and succeed in the new value-based health care system. We are excited to help New Jersey physicians take advantage of our innovative care model that allows them to practice medicine how they've always wanted to by remaining independent and focusing on patients, not paperwork," said Dr. Farzad Mostashari, CEO and co-founder of Aledade in a statement.
Since 2014, Aledade's Accountable Care network has grown to include 200 independent, physician-led practices across 15 states that together represent 240,000 covered lives and $2 billion in health care spending. Aledade's value-based primary care model now delivers care across all payer and patient populations, including Medicare, Medicare Advantage, Medicaid, and commercial health plans.