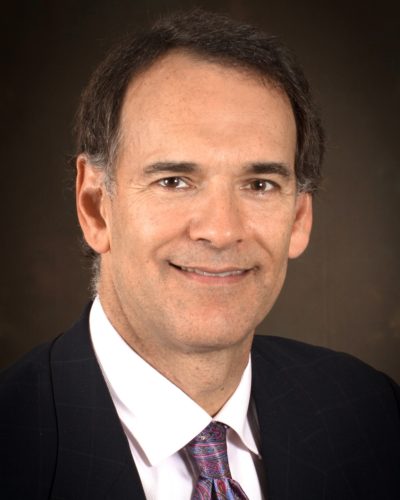 Editor's Note: Jeffrey Schwartz, MD, is president of Health Navigator, a diagnostic symptom checker used to help triage and prioritize patients. The platform streamlines telehealth and diagnosis. His extensive clinical, management and patient-care insights help guide the development of the Health Navigator platform. 
mHealth continues to be a health care buzzword, and that's not likely to change anytime soon. Evidence for the potential of mHealth technologies to improve consumer engagement, access, and care management grows. But one area that remains somewhat untapped is the impact of digital assistants and bots on mHealth.
What is a digital assistant? It can be anything – from the voice aid on your smartphone to a health bot. People use their smart devices every day, so providing access to health information via mobile devices makes sense. Early adopters have begun incorporating symptom-checking technology into these devices. For example, Amazon Alexa works with WebMD to give its voice assistant access to health information, and Microsoft partnered with Health Navigator to integrate symptom-checking content into its new health bot.
Turn your digital assistant into an mHealth tool
By incorporating clinical content into digital assistants and bots, companies can provide easy-to-understand health information and a near-human experience. Imagine what it would be like to ask your smartphone, "Why does my throat hurt?" and receive accurate, actionable care advice.
If people felt confident using their smart device when seeking health advice, the entire mHealth experience would transform. People could more proactively manage symptoms, understand health conditions, and get the right care at the right time. Soon, the future of mHealth and health care altogether will be determined by online clinical content and the patient experience. Digital assistants will become mHealth tools that help companies engage, analyze and support customers.
So, how exactly can clinical content turn a digital assistant into an mHealth tool? Consider the following ideas.
 1. Engage consumers with a personalized, near-human encounter.
Symptom-checking applications can gather information (gender, age, common health issues, etc.) about customers that companies may not already have. Based on demographic information, companies can create an online/mobile experience to best fit their customers, resulting in a more engaging experience and improved customer satisfaction. A personalized experience also makes a digital assistant or bot easy to use, and helps people feel like valued customers. The positive experience, combined with customer satisfaction, can ultimately influence purchase decisions.
2. Provide valuable health care information when people need it most.
When a person uses a symptom checker, they're looking for information that can help them right away. Health-related content delivered by a digital assistant or bot can give consumers convenient, on-the-spot access to information and care recommendations. Users are also able to proactively manage health and get the right care based on information from easy-to-use tools. These features can influence patient and consumer preferences for a product.
3. Tailor digital outputs to promote your network.
A digital assistant or bot can be tailored to deliver clinical advice and information that supports a specific company or health system. For example, an employer or health plan can customize recommendations for care settings to hospitals and health systems in their network. Likewise, a retail health company can tailor advice to specific products (i.e., treatment for allergies could link to allergy-related products). Supportive recommendations improve satisfaction by giving consumers easy access to resources and products that can improve overall health.  
4. Deliver quick, reliable health information that can be shared with a medical professional.
There's comfort in the familiar. Consumers may be more likely to interact with a device based on a past, positive experience. The same goes for health care delivery. People know what to expect from a clinic visit. They describe their symptoms, answer follow-up questions and receive care recommendations. By blending this known process with the cutting-edge technology of a digital assistant, people receive information more quickly. If needed, the online summary from the experience can be used during follow-up visits. Pre-visit documentation can speed up the care process and create continuity of care – saving time and money.
5. Support better decision making with consumer- and clinician-friendly tools.
People are approaching health care like consumers. They want easy access to information and greater value, plus convenience. Leading-edge clinical content delivers patient-friendly language, converted into medical terms and codes for care professionals.
When people understand health information, they have the support they need to make better health care decisions. And smart decisions can ultimately lead to better care management, fewer unnecessary clinic visits, and self-awareness of health status.