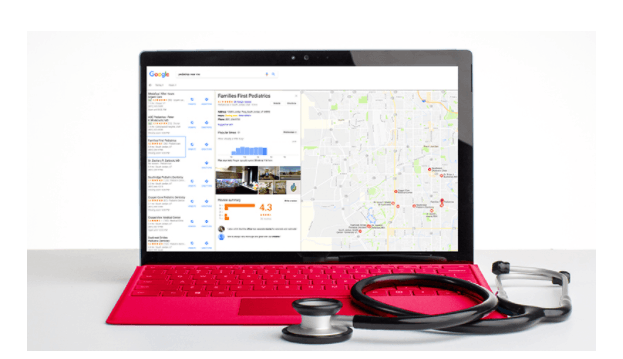 AdvancedMD, an integrated provider and patient workflow for independent physician practices has unveiled their new doctor reputation management tool, Advanced Reputation. The new tool automates the process of collecting Google business profile reviews that serve as the foundation for a medical provider's online reputation. By using using automated surveys to gather patient feedback about recent office and telemedicine visits, Advanced Reputation enables practices to build a positive online reputation for their practice.
How It Works
Following the visit, patients receive a short 5-point survey via email or text message in according with their preferences. When a positive score is given, AdvancedReputation invites the patient to post their positive feedback on the provider's Google profile.
In the case of a negative score, a direct probing question is presented and the patient is invited to describe their recent experience. This instant voice-of-the-patient insight is posted privately on the provider's dashboard in AdvancedPM and AdvancedEHR to facilitate resolution.
"In today's digital era of well-informed online consumers, patients turn to Google to help find a doctor," said Arman Samani, Chief Technology Officer at AdvancedMD. "Experts claim that nearly 85% of all consumers making a decision use Google to help in their research. Our software makes it easy for providers to engage patients in the online review process following an office or telemedicine experience."