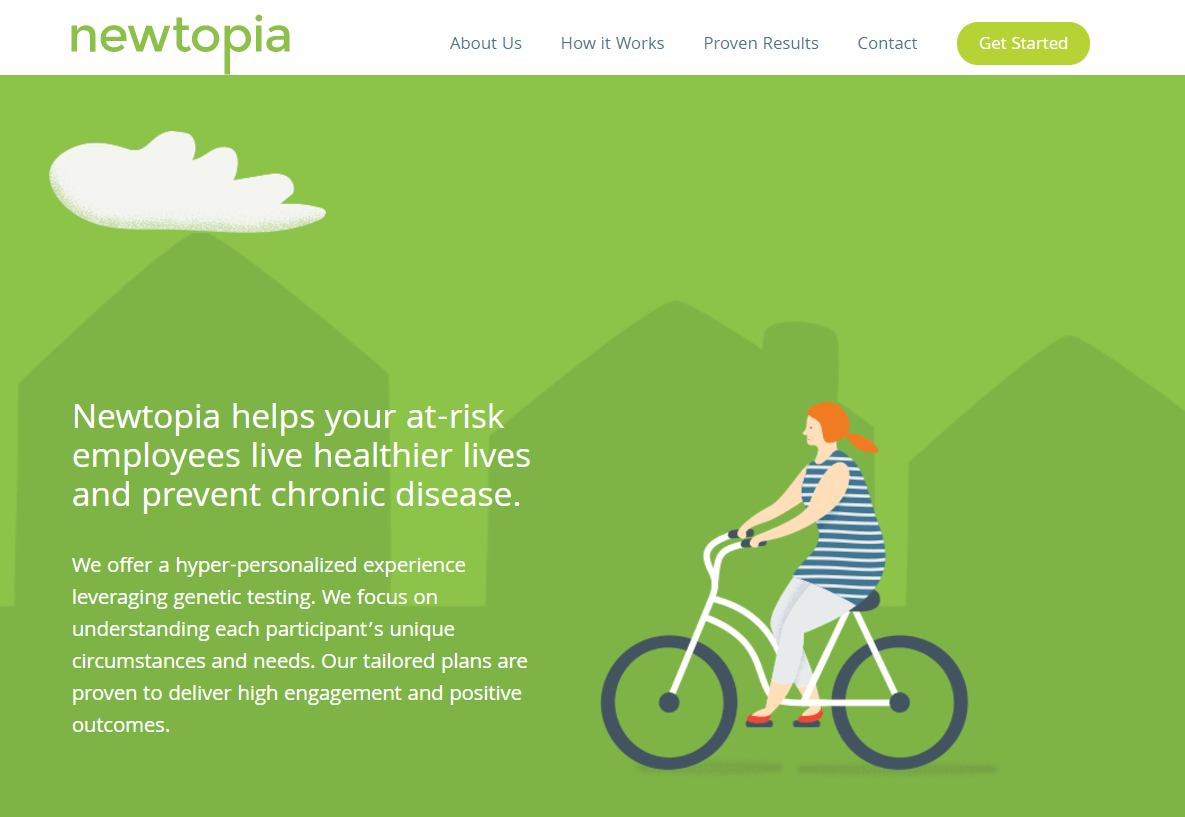 Newtopia, a precision health company focused on building highly personalized disease prevention programs has been awarded a patent for its novel and hyper-personalized disease prevention platform. Newtopia partners with insurers, employers and brands to offer disease prevention and management programs to risk-assessed individuals that deliver proven sustainable outcomes, quantifiable cost savings and a substantive ROI. 
Newtopia's patent, U.S. Patent 9,554,754, is a system, method and computer program for weight, lifestyle and/or disease management integrating tailored nutrition, exercise and behavioral management information to create custom plans for users. The patent provides strong intellectual property protection of Newtopia's proven approach to establishing meaningful one-to-one experiences by leveraging genetic and behavioral understanding to deliver engaging high touch, smart touch programs to reduce risk, prevent disease, and reduce healthcare costs. The patent represents seven years of effort to protect Newtopia's innovative disease prevention solution.
Newtopia is the only precision health program backed by scientific data with proven results that demonstrate higher engagement, outcomes and in-year savings. Aetna sponsored a 3-year Randomized Control Trial with Newtopia with initial 12-month outcomes published in the Journal of Occupational and Environmental Medicine, illustrating game-changing results.
Newtopia helped participants reduce body weight, experience meaningful clinical improvements, and save $1,464 per employee per year. These savings are equivalent to a 2X return on investment in just the first year of the program.  The significant costs savings in the first year of participation provide an unequivocal return on investment long before the industry standard of three to five years.
"At Newtopia, we firmly believe that one size doesn't fit all when it comes to effectively treating people at risk for developing preventable chronic diseases like Metabolic Syndrome," said Newtopia founder and CEO Jeff Ruby in a statement.  "This patent recognizes our unique and highly targeted approach to precision health, which is unlike anything else in the market. And with it, we are successfully changing the common healthcare approach from what I refer to as sick care – care you receive when you're already sick, to true healthcare – which is preventative care and measures taken to stave off diseases and maintain health."