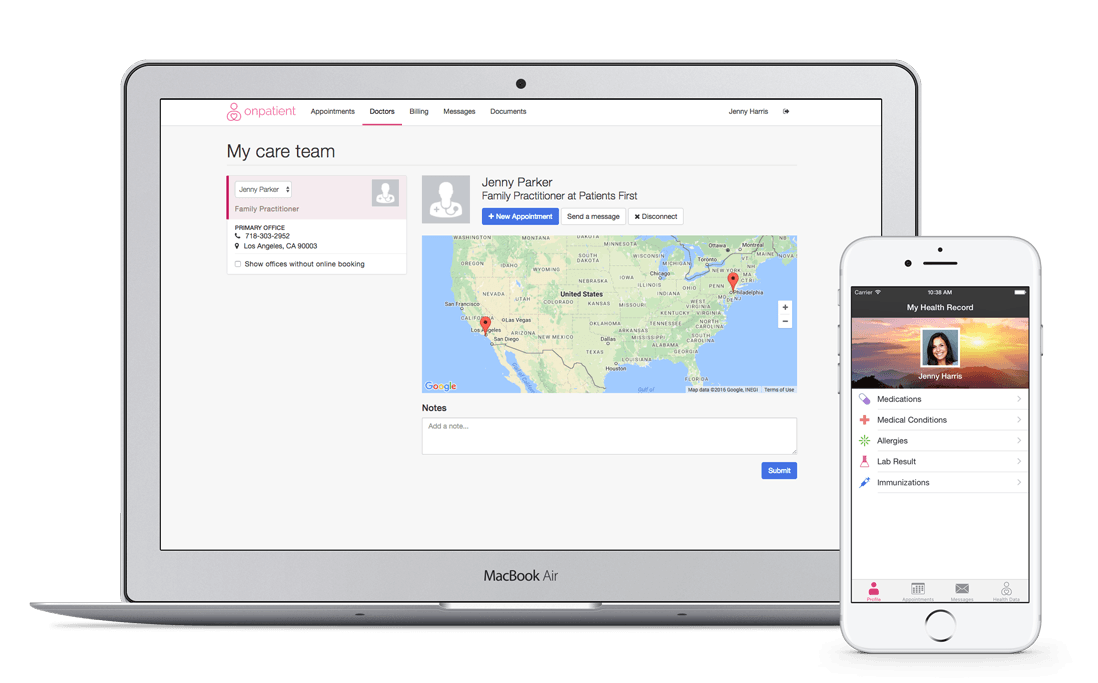 Mobile EHR provider drchrono has announced that it is the first cloud-based EHR platform enabled for Fast Healthcare Interoperability Resources (FHIR). With FHIR, drchrono is enabling its 10 million patients access to their data via the FHIR API through the patient health record (PHR), onpatient. The new API is designed to support the Precision Medicine Sync for Science Initiative and fulfills one of the requirements of Meaningful Use Stage 3 to enable a PHR API.
The goal of FHIR is to solve healthcare problems and it defines the criteria of how data can be retrieved. For example, if a research institute has access to FHIR, and they are researching a specific kind of disease, then that firm can systematically retrieve patient data through FHIR, with seamless data integration. The data then can be further used and analyzed to train a model to see the relationships between specific diseases and a patient's personal health record. 
drchrono has been working closely with the government to develop the API which empowers patients with the right to take ownership of their medical data. drchrono's Patient API gives patients the freedom to control their own data and share the data with others throughout the continuum of care. Any developer through the personal health record FHIR API can build applications on top of drchrono so researchers and other physicians with the patient's approval can view the patient's data.
"As we move into a new era of health IT, every EHR getting Meaningful Use Stage 3 certified will have to provide a patient facing API as part of the certification. We're proud to be the first cloud-based EHR to implement FHIR, enabling 10 million patients access to their data within the drchrono platform," said Daniel Kivatinos, COO and Co-founder, drchrono in a statement. "We are always looking for ways to modernize and advance the healthcare industry and our development team worked diligently to bring a personal health record API to market.  We feel it's critical that EHRs give patients the opportunity to own, manage and share their data with whomever and whenever they want."