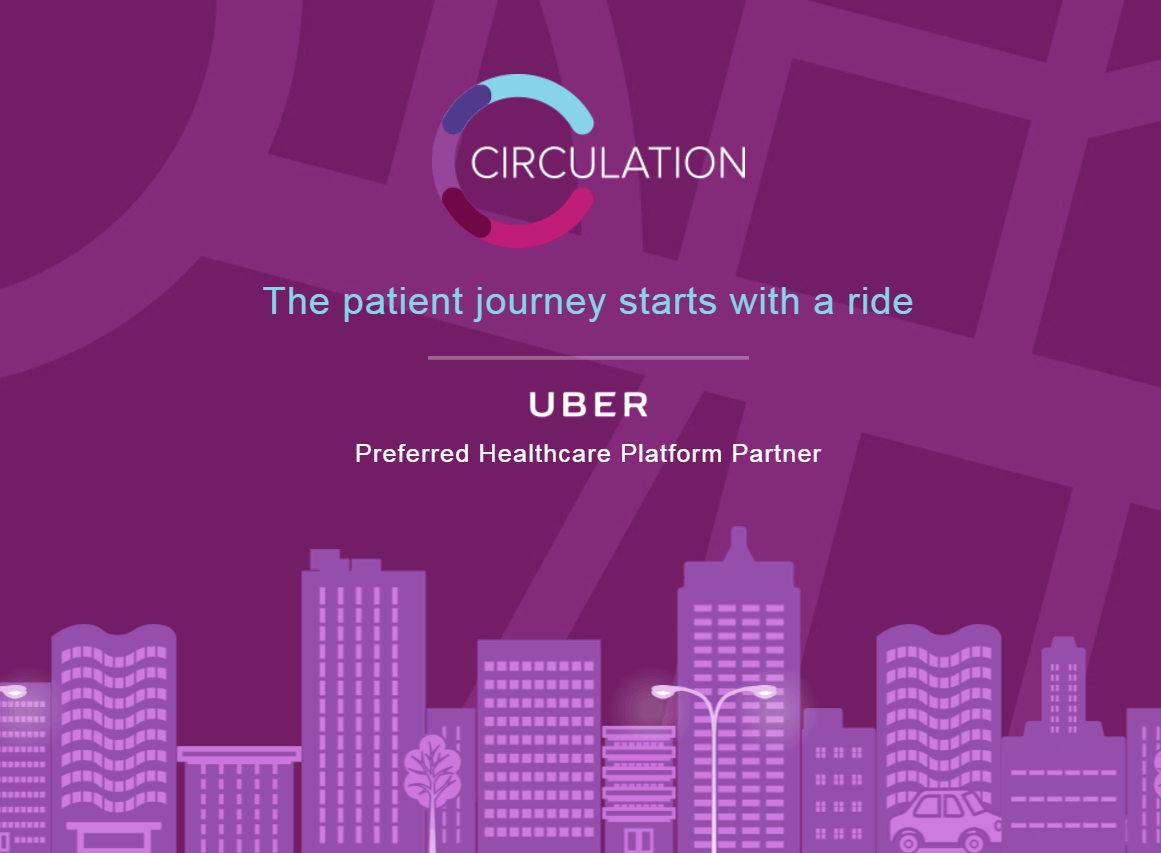 Circulation, a Boston, MA-based on-demand provider of non-emergency healthcare transportation has raised $10.5 million in Series A funding co-led by Flare Capital Partners and The Providence Service Corporation. The round also includes participation from Boston Children's Hospital, Echo Health Ventures (a strategic collaboration of Cambia Health Solutions and Mosaic Health Solutions), Intermountain Healthcare Innovation Fund (a strategic investment vehicle of Intermountain Healthcare, managed by Healthbox), Humana, NextGen Venture Partners and the world's leading healthcare diagnostics company.
According to the Transportation Research Board, up to $3 billion is spent annually by Medicaid on non-emergency medical transportation. It is estimated that 33 percent of non-emergency medical transportation rides are funded inappropriately.
Founded in 2016 by John Brownstein, PhD and Robin Heffernan, PhD, CEO of Epidemico, Circulation provides patients, caregivers and hospital staff a seamless, superior overall experience. Hospital transportation coordinators can schedule and manage on-demand rides that are affordable and tailored around patients – all from one convenient interface. Coordinators can update patient information files with transportation scheduling information, ensure physicians, nurses and caregivers are notified when patients arrive for appointments, and receive alerts on Circulation's centralized multi-patient dashboard – all in real-time.
Initially piloting at Boston Children's Hospital, Mercy Health System's three acute-care hospitals and all-inclusive care program for the elderly in Pennsylvania, and Nemours Children's Health System in Wilmington, Delaware, Circulation's service has almost 50 clients across 1,000 top-tier hospitals, clinics, community health centers, and other healthcare facilities nationwide. It has also reported major industry advancements in cost savings, patient satisfaction ratings, and appointment adherence improvements. The company recently signed a partnership with Uber to become their preferred healthcare platform partner.
"Our focus on improving critical access to healthcare services and better patient outcomes is stronger than ever," said Robin Heffernan, Ph.D., Circulation CEO in a statement. "We've proven how Circulation can significantly increase patient satisfaction rates while simultaneously cutting ride costs by up to 70% – a clear benefit for our healthcare clients and their populations served."
The startup plans to utilize the latest round of funding to accelerate Circulation's on-demand transportation expansion and growth across the country.