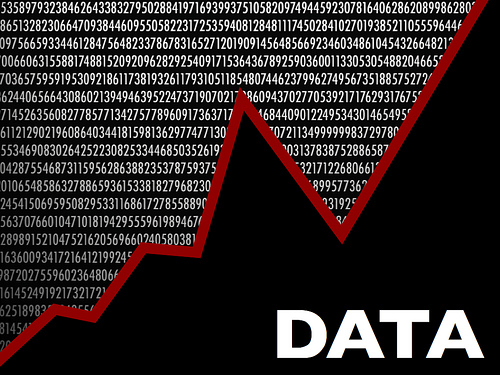 It's a brave new world of big data analytics, but what does that mean for healthcare systems? Healthcare data is crucial to enhancing patient care and outcomes. However, the uncertainty of where to start and what tools to use can be overwhelming. On top of that, how to meaningfully use analytics to take action is another concern. There are five common mistakes providers make with healthcare analytics that can be easily avoided when you better understand the questions you need to answer and how data can provide those answers.
1.  Managing Processes You Aren't Measuring
Without metrics around a process, you'll never be able to understand the impact on your organization's goals and objectives. Ask yourself how much you get out of the processes you're currently working on. Are you reaping the rewards of time saved, problems solved, dollars recovered, dollar spend avoided, etc.? Process metrics are necessary for understanding, and improving upon, overall performance.
2. Key Performance Indicators (KPIs) Not Aligned with Business Goals
KPIs can be built for just about anything you want to measure, but that doesn't mean that they're relevant to your business or your objectives. Think about what your organizational mission is, then what your leadership group's goals are, and build your KPIs to align with how you're assessed. Having an understanding of your business goals and ensuring they align with the organizational goals are imperative to successfully deliver to clients. You need to understand the performance you're aiming for, from a business perspective, in order to develop KPIs that make sense.
3. Not Understanding How KPIs Translate to Process
At the end of the day, your KPIs are built on a myriad of factors. If you're trying to understand how to make those KPIs better, you need to understand how they're built and what factors go into each one. Start by working backwards. Ask questions related to business goals and build out the data required to answer the question. Some examples of process-focused questions include:
·        How are you tracking your denials today?
·        Who are your best or worst payers, and how do you evaluate them?
·        What do you see as the biggest areas of opportunity for you to accelerate your cash in hand?
·        What performance initiatives are you targeting on the revenue cycle side this quarter or this year? How are you tracking?
Also consider using the five whys. Ask "why" five times and after the fifth "why," you'll arrive at the root of the problem, allowing you to build the solution for the problem at hand.
4. Not Making Objective Comparisons When Looking at Visualizations
When you create a graphic depiction of data, make sure you know what it's telling you. To allow for appropriate comparisons between items, you need to be careful about how you build data visualizations. The worst thing you can do is jump to the wrong conclusion when consuming the data. Make sure you understand the question that the data is answering and be careful to not assume the data means something that it doesn't.
5. Not Having the Most Granular Data Available
You must have granular data available in order to perform root cause analysis. Root cause analysis is essential to understanding the behaviors that need to change in order to achieve the best results. You have to be able to appropriately slice and dice the data to truly understand root cause so that complex relationships become visible. Think of every question you ask as bringing you closer to your solution.
Sometimes analytics can feel like drinking from a firehose. Focus on the aspects of the business that you want to impact, and understanding the data will become easier. Carefully choose your specific areas of focus and make sure they align with business interests, and that you have the ability to measure your impact and you can make an impact in those areas.
Will Israel is a Senior Product Manager at SSI Group, a provider of revenue cycle management solutions  and analytics for healthcare providers, payers, and ambulatory surgery centers. 
Related: Why Applied AI is Here to Replace Healthcare Analytics