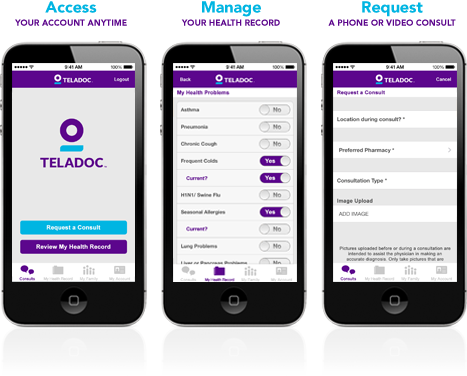 Telehealth platform Teladoc has announced the completion of its acquisition of Best Doctors, the world's leading expert medical consultation company focused on improving health outcomes for the most complex, critical and costly medical issues. With its newly acquired global footprint, network of more than 50,000 medical experts, and unmatched reputation for delivering quality outcomes, Teladoc is prepared to deliver on its vision to provide a central, trusted source for patients to get resolution to their healthcare needs.
"Today we take a tremendous step forward as we continue to deliver on our promise to transform the healthcare experience; to provide an unprecedented, single-point of access for resolution to the widest spectrum of medical conditions, delivered via a virtual platform," said Teladoc CEO, Jason Gorevic in a statement. "We look forward to the impact that we can make as one company, and are excited to lead our members and the greater healthcare community on the journey ahead."
As a Teladoc company, Best Doctors will maintain its trusted brand identity and continue to redefine the standard for high acuity, complex care cases with a patient-centric clinical model using analytics expertise and patient decision-support.
Financial Details
According to the acquisition agreement, Best Doctors shareholders will receive $375 million in cash and $65 million in Teladoc common stock from the issuance of approximately 1.9 million shares. The Company had approximately 62.9 million shares outstanding as of June 30, 2017, and approximately 64.8 million shares outstanding as of July 14, 2017, reflecting this issuance.