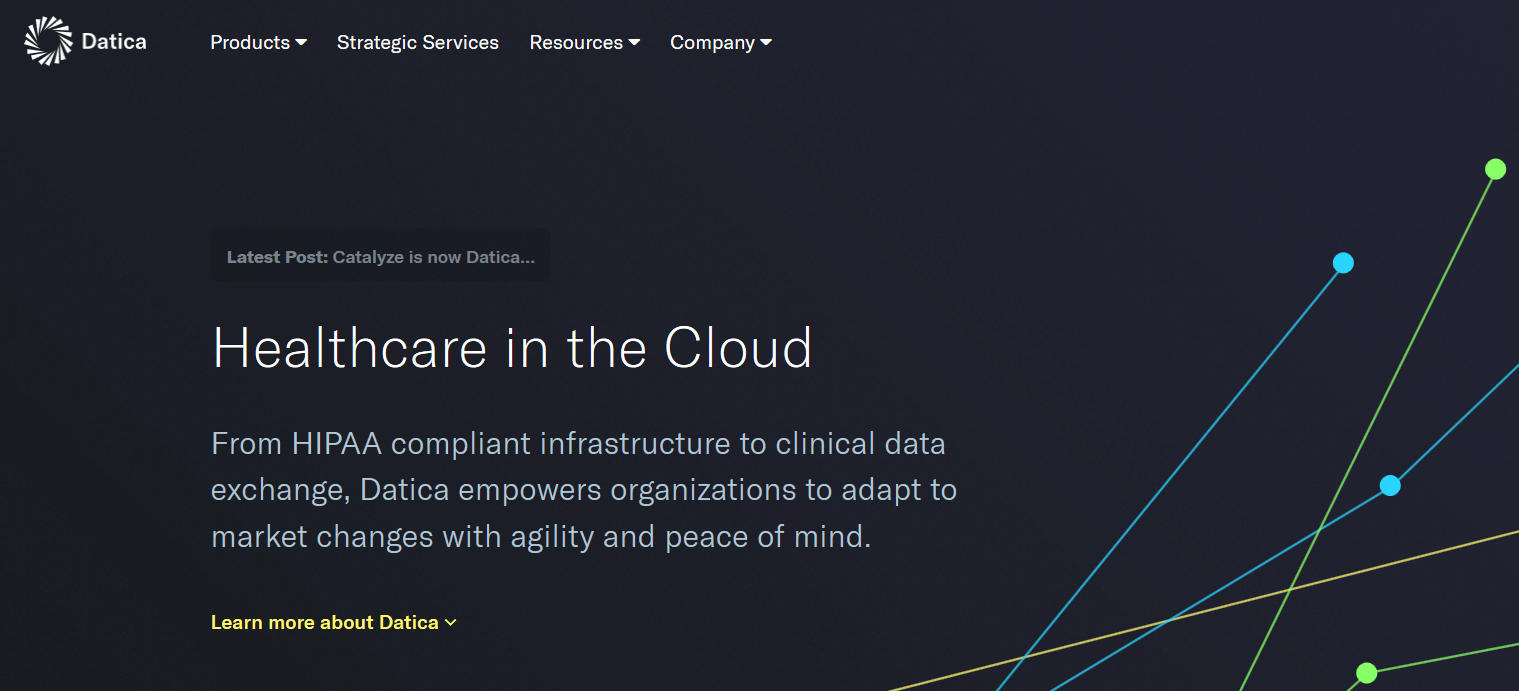 Datica, a Madison, WI-based cloud platform for digital health apps has unveiled the industry-first Digital Health Success Framework (DHSF). The framework serves as a roadmap that lays out the steps and timelines for digital health vendors who want to take their napkin scribble designs to market without making missteps along the way.
Digital health funding reached a record-breaking total of $3.5B across a total of 188 digital health deals in the first half of 2017, according to a new report from Rock Health. Those financial deals have financially supported companies that want to "remedy the pain points of healthcare." Investors distributed the majority of those funds to early-stage, seed and Series A companies.
Yet, Datica has seen many of those well-intentioned companies struggle to reach market adoption. Research by Accenture in 2015 showed that more than 50 percent of all digital health startups are likely to fail within two years following their launch.
Datica's goal is to reduce that 50 percent rate with the Digital Health Success Framework helping teams understand the major considerations which contribute to business risks and product burdens. "We've seen hundreds of digital health companies pass by in our position as a top startup incubator. Most of them struggle to understand what challenges stand between them and market adoption," explained Joe Kirgues, co-founder of Gener8tor, a nationally ranked accelerator in a statement. "Datica's Digital Health Success Framework can help organizations understand the unique considerations required for new products, which will help the healthcare ecosystem only get better at delivering stronger patient outcomes through new innovation."
The framework is built around five main topics:
·  Compliance: Understanding why HIPAA matters, and how to make it an asset, not a liability.
·  Infrastructure: Adopting the cloud in healthcare is uniquely complex but possible.
·  Application: How to ensure your app meets the security requirements for healthcare data.
·   Integration: Exchanging data with legacy systems is a critical requirement for digital health success. But it's also a mess. We'll open the black box and explain how to make sense of it.
·   Pilots: B2C is possible, but B2B is the scaling model that usually succeeds. Buyers are often health systems. We'll talk through the importance of pilots and how to set them up for success.
"Unlike other industries where a pathway to success is straightforward, the healthcare industry has unique considerations not found elsewhere," said Mark Olschesky, Datica's chief data officer. "The DHSF takes those specific complexities, details the timelines and benchmarks for each, then simplifies the success process in an intelligent way that developers can clearly comprehend."