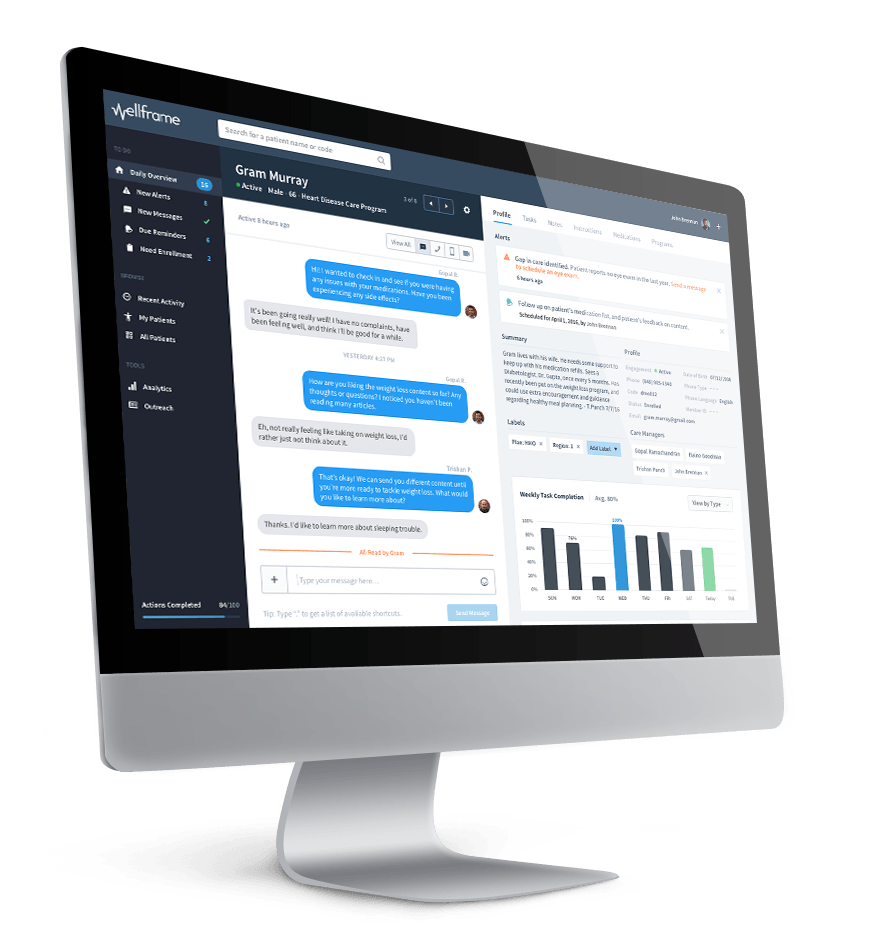 Wellframe, a Boston, MA-based mobile-enabled care management solution provider has raised $15 million in Series B funding led by F-Prime Capital, with participation from existing investors including DFJ. The company plans to utilize the funding to develop their care management platform and expand its business reach. The latest round brings total funds raised by the company to $25 million.
Founded in 2011, Wellframe enables leading health plans and at-risk providers to better leverage their care management resources to achieve increased impact at greater scale by taking a tech-enabled, data driven, patient-centric approach. Wellframe's approach delivers improved patient experience, reduced medical spend and increased value-based revenue.
"With this financing, we're well positioned to respond to growing market demand, while further expanding the scope of what we offer as a partner. The learnings and success we've achieved with our partners has informed a broader, bolder vision to transform care management and set a new standard for how healthcare organizations provide support to patients outside of the clinical setting," said Jacob Sattelmair, Wellframe CEO in a statement.