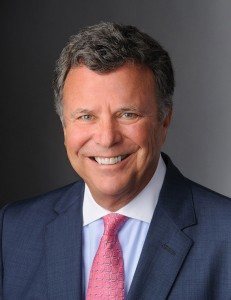 Neal Patterson, co-founder, CEO, and chairman of Cerner passed away on Sunday, due to unexpected complications that arose after a recent recurrence of a previously disclosed cancer. He was 67 years old.
Cerner Co-Founder and Vice Chairman of the Board Cliff Illig has been named chairman and interim CEO.
"This is a profound loss. Neal and I have been partners and collaborators for nearly 40 years, and friends for longer than that," Illig said in a statement. "Neal loved waking up every morning at the intersection of health care and IT. His entrepreneurial passion for using IT as a lever to eliminate error, variance, delay, waste and friction changed our industry."

"One of Neal's enduring ambitions for Cerner was to build a visionary company, not just a company with a visionary," said Illig. "He has done that. We have what I believe is the best management team in health IT, and we have associates who think as much about the future as they do the present. As a result, Cerner is well-positioned to have a pioneering impact on the provision of health care in the years to come," noted Illig.
Cerner stated the process to appoint a new CEO is almost complete.