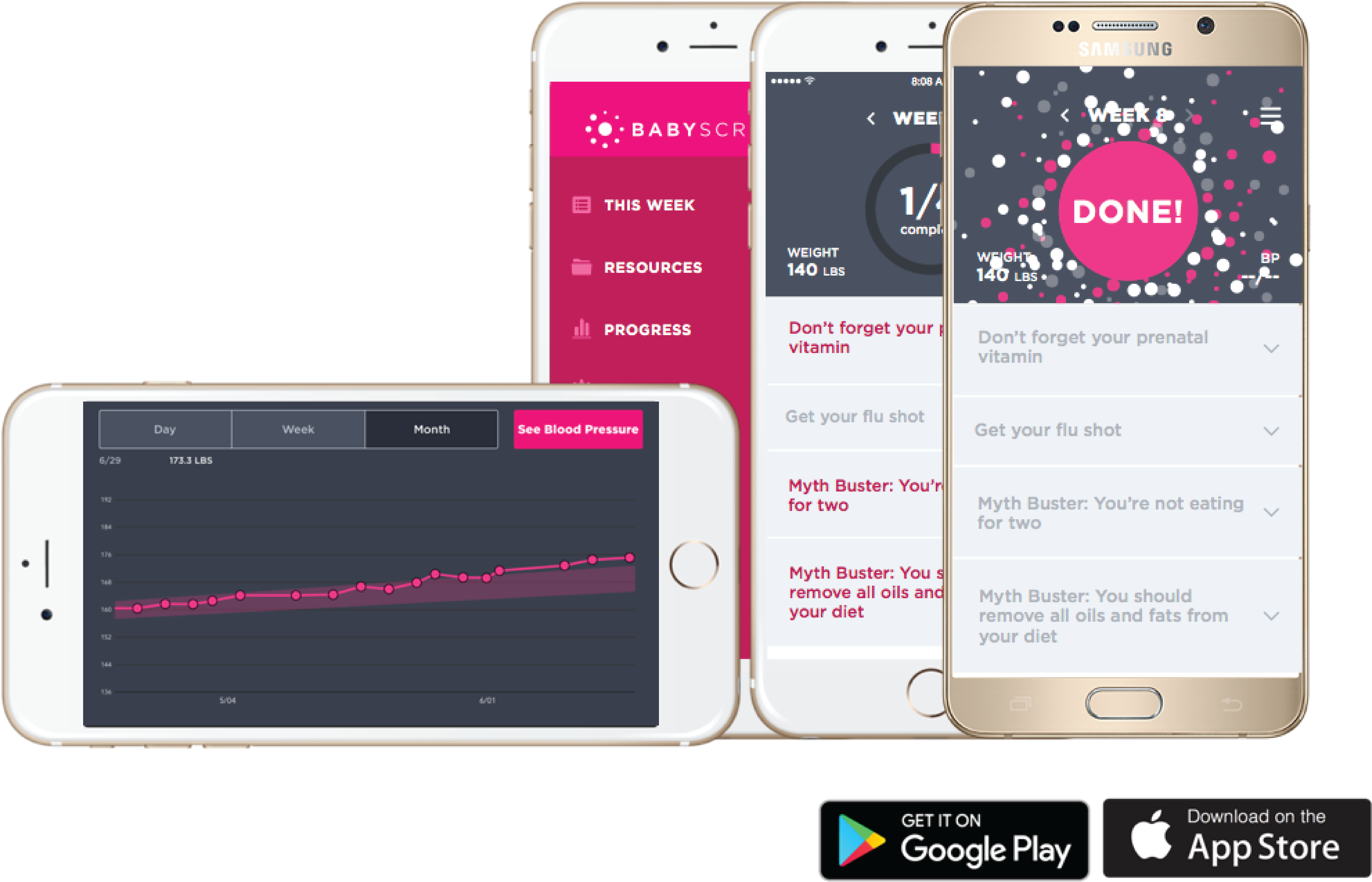 Babyscripts, a Washington, DC-based digital health startup has raised $5.7 million in funding led by Ysios Capital. The funding round also included participation from Chemo Group, CG Health Ventures, Aurora Health Care Ventures, and P5 Health Ventures.
Founded in 2013, Babyscripts is a virtual care platform for obstetrics that allows OBGYNs to deliver a new model of prenatal care. Babyscripts end-to-end solution embeds evidence-based care plans, approved by the patient's own Provider, into guidelines for the new mother. Using behavioral science and a crisp user interface, Babyscripts raises patient engagement and encourages healthy behavior while helping the practice better manage the care of their pregnancies. Additionally, Babyscripts will integrate the product into the Provider's workflow in order to improve capacity and Provider utilization.
The virtual care platform features three distinct modules: a mobile app which is available to all patients; the Schedule Optimization module which is available for low risk patients, and the Care Navigator module which is available for practices with patients insured by Medicaid.
All patients are enrolled on the virtual care platform by their Provider will receive the Babyscripts mobile app. The mobile app is a "to-do list" that guides patients through each gestation period with practice-specific, Provider-approved tasks related to nutrition, exercise, and other behaviors that support a healthy pregnancy.
The company is currently collaborating with partners like Aurora HealthCare, Florida Hospital, and UCSF (University of California San Francisco) to build more products for high-risk patients in pregnancy to extend its impact.
"We built this company to bring meaningful change in obstetrical care. Partnering with clinicians and delivering best in class tools is the only way to use mobile/digital health in an impactful way. We're excited that we've found incredible champions and visionaries to work with as well as investors that understand what needs to be built to make this a reality. This is the future of care, this is Obstetrics 2.0, and we hope to find more innovators to work within the next year and beyond," said Anish Sebastian, the CEO of Babyscripts in a statement.