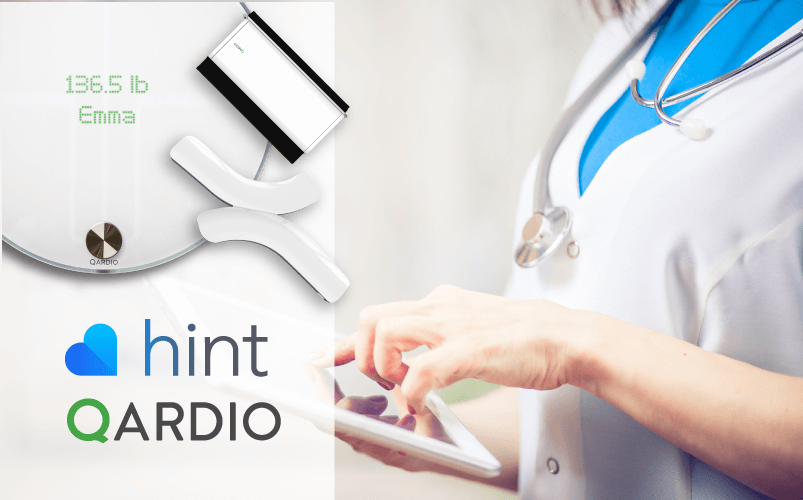 Digital health ecosystem Qardio has announced an integration partnership with Hint, a direct care administration platform. The integration will instantly allow the doctors to provide QardioMD devices to their patients while gaining access to the doctor's dashboard where they can view their patient's home measurements, automatically analyzed and sorted to save doctors' time and money, while providing better care. 
Qardio's digital health ecosystem of solutions include smart blood pressure monitor, QardioBase a wireless weight scale and body analyzer and QardioCore, the world's first wireless ECG monitor that doesn't require wires or patches to continuously record ECG data, heart rate, respiratory rate and other important heart vitals.
Founded with an exclusive focus on the direct care movement, Hint has been working with physicians to automate their practice administration workflows since 2013. Its growing integration program, Hint ConnectTM, brings direct care physicians best-in-class technologies that synchronize with Hint's core platform to seamlessly integrate into their daily activities. These providers are already on the front lines of pioneering technologies that extend primary care beyond the walls of the exam room, and this integration with QardioMD gives them another powerful tool towards that aim.
"Together, Hint and Qardio have designed the perfect program to jump start remote monitoring in direct care practices," says Zak Holdsworth, co-founder and CEO at Hint in a statement. "Once they're finally free of the archaic technology mandates behind fee-for-service billing, direct care providers are running towards products and services that let them create the connected healthcare experiences that patients crave. Qardio's growing suite of in-home measurement devices and remote monitoring services are perfectly aligned with their goals, and represent a stellar addition to the Hint Connect ecosystem."