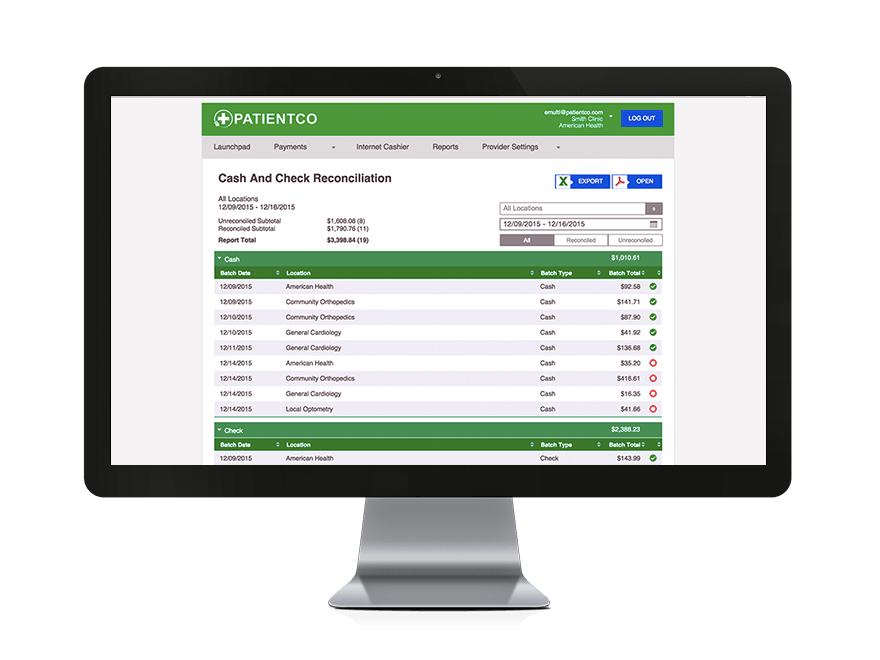 Patientco, a cloud-based patient payment platform for health systems is integrating with Epic's EHR to improve the patient payment experience. The integration will provide robust payment functionality, automated workflows, and payment processing through Epic solutions, including MyChart. Patientco's payment platform can be deployed enterprise-wide to help health systems leverage their investment in Epic and streamline payment workflows for revenue cycle teams.
Patientco goes beyond basic payment processing to connect every patient payment event throughout multi-facility networks—delivering unrivaled visibility into and control over the patient payment process. The result is improved cash flow, reduced A/R days, cost-saving efficiencies and increased patient and provider satisfaction. 
Key features/benefits of Patientco's integration with Epic for health systems include:
·   A dynamic statement engine to produce patient-tested statements proven to drive increased revenue;
·  Patient payment processing through Epic, including MyChart Online Bill Pay using Epic's Credit Card Framework;
·  Acceptance of point-of-service payments within Epic using cloud-powered EMV credit card terminals;
·  A full suite of payment processing capabilities to accept and process every payment type – cash, check, credit, debit, HSA, FSA and payment plans;
·  Automated daily bank account reconciliation to consolidate all electronic payment sources in a single report;
·  Automated posting of all patient payments regardless of payment type, including credit card and lockbox, to the correct patient accounts;
·  Automated return mail, correspondence handling, and address update workflows; and
·  Seamless access to Patientco from Epic Resolute Billing via Single Sign-On (SSO).
"Patientco's simple integration with Epic is a big plus for our organization," said Keith Siddel, Vice President, Revenue Cycle at Baptist Memorial Health Care in Memphis, Tenn in a statement. "By rolling out Patientco in MyChart and across 21 facilities and a network of over 4,000 physicians, we are able to gain enterprise level reporting and visibility through data analytics into all payments and ensure a simplified payment experience for our patients."