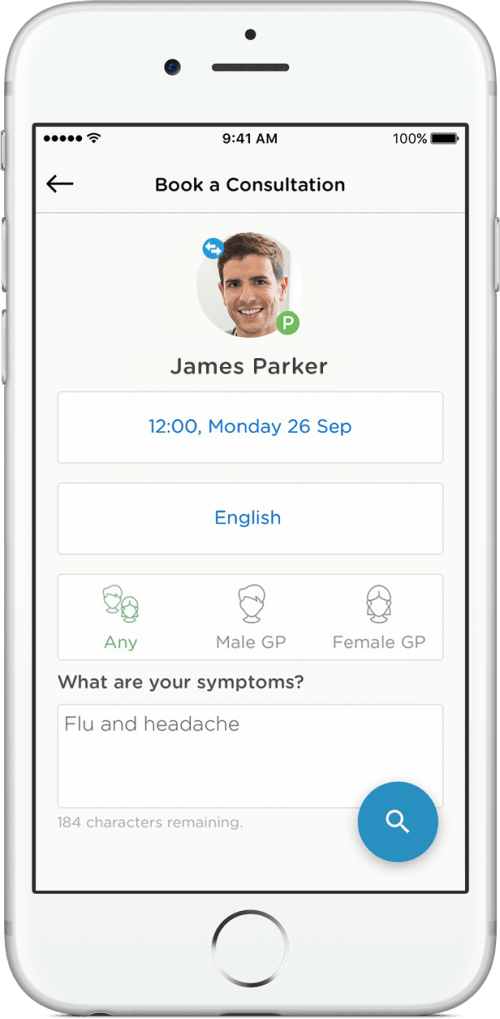 Now Healthcare Group, a UK-based telehealth provider has secured a £4 million ($5M USD) investment from leading health cash plan provider Medicash. The investment from Medicash will enable the NHG to further develop its artificial intelligence and machine learning offering through its mobile app products and its online pharmacy, enabling the faster development of auto diagnoses and medicine adherence solutions.
Founded in 2015 by Lee Dentith, NHG provides digital healthcare services through its brands:
Dr Now: Now Healthcare Group's diagnostic and pharmaceutical conveyance platform, Dr Now provides patients with cloud-based medical consultations with MRCGP-certified professionals via AES-256 encrypted VoIP communications.
Now GP: smartphone app allows users to have on-the-go video consultations with qualified NHS doctors, with guaranteed next day delivery of medicines to their home or office.
Now Pharmacy: pharmaceutical provision branch of Now Healthcare Group, supplying the United Kingdom with privately-issued medications via our specialist pharmaceutical transportation and dispatch service.
To date, NHG is Europe's largest supplier of telehealth services and currently covers over two million people through partnerships with Cigna, Thomas Cook (internationally) and the Schools Advisory Service. Through these partnerships, NHG works with clients including Apple (Europe), IBM and Standard Life. NHG anticipates that, through new contracts due to be announced shortly, its audience will be well over 20 million people by the end of 2017. 
"This investment and partnership is a fantastic opportunity for both NHG and Medicash to be able to develop new and exciting products for the insurance market in a live environment. Medicash will enable us to explore services and demands for both private individuals and companies, which can potentially provide a game-changing scenario for the digital private medical insurance market. We are aiming to test and develop products to over 100,000 business clients and over 100,000 private individuals," said CEO and Founder of Now Healthcare Group, Lee Dentith in a statement.
"The facility to also test how we can meld NHS services and manage chronic care patients through the NHS is also very exciting for us. The PMI market is constantly looking at ways to work with the NHS digitally, and we are currently creating in-app solutions utilizing artificial intelligence that can be potentially processed with the NHS Choices programme. The fact that we also have the capability to have the medicines fulfilled and delivered by our own pharmacy provides NHG with the unique position of being the only European telehealth provider to own and operate its own online NHS pharmacy," added Dentith.