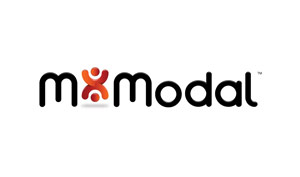 M*Modal, a leading provider of clinical documentation and speech understanding is extending its AI platform to support the Epic NoteReader CDI module. M*Modal's Computer-Assisted Physician Documentation (CAPD) technology delivers actionable support to physicians as they dictate or type the clinical note – either proactively before it is saved in the EHR using M*Modal Fluency Direct or after it is saved by using the Epic NoteReader CDI workflow.
Requiring no additional steps or clicks from the physician, M*Modal CAPD helps resolve gaps in documentation and patient care, thereby helping free up more physician time for patient care. In addition, the platform provides back- end users visibility into physician behavior and lets back-end CDI correction workflows inform front-end physician documentation practices.
For optimal clinical effectiveness, M*Modal CAPD "Building on top of Epic's platform, M*Modal's innovative speech and AI tools give physicians great options for capturing narrative and structured data," said Carl Dvorak, President of Epic in a staetment.
M*Modal CAPD Technology Overview
The M*Modal CAPD technology continuously analyzes the documentation and applies machine learning and clinical reasoning across the entire patient record to deliver high-value insights and suggest improvements in quality and compliance as the note is being created.  The platform also extends significantly beyond CDI feedback focused on better capturing Hierarchical Condition Categories (HCCs), Risk-Adjusted Quality Scores, etc.
M*Modal CAPD has been in production use since 2014 and is now broadly deployed across 200 healthcare facilities and is being used by over 10,000 physicians daily. This includes more than 65 healthcare facilities that are using M*Modal CAPD while documenting care in their Epic EHR every day.
"Our collaboration is focused on bringing smarter physician assistive technology to market and we are very pleased with the broad success of our joint clients and their continued willingness to innovate with us," said Michael Finke, President of M*Modal.