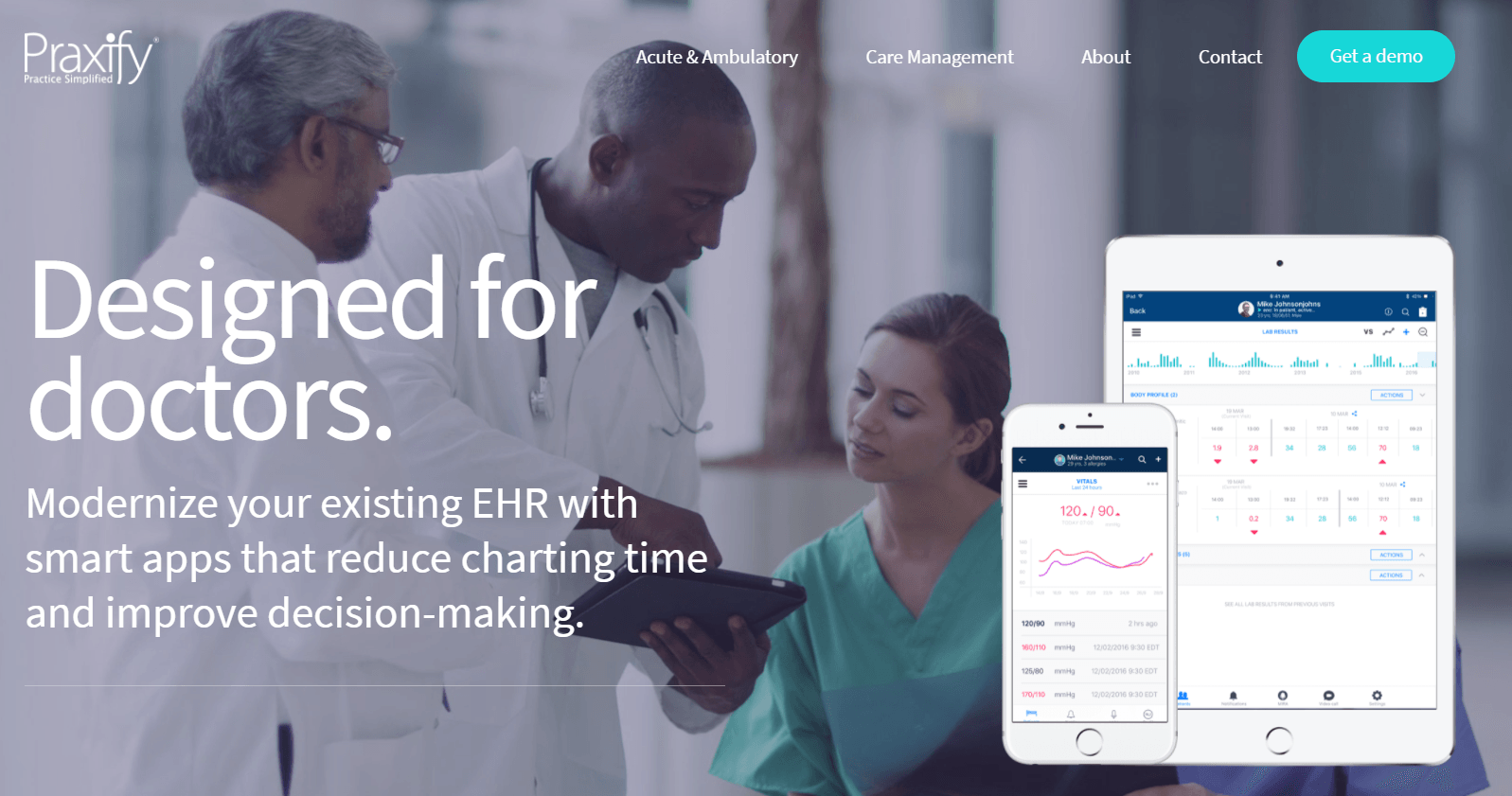 athenahealth has entered into a definitive agreement to acquire Praxify Technologies, a Palo Alto-based EHR optimization company for approximately $63 million in cash. For athenahealth, the acquisition will strengthen company's acute & ambulatory platform strategy and mobile capabilities to drive frictionless workflows and intelligence at and around the moments of care.
Founded in 2010, Praxify's platform includes:
 MIRA, a virtual assistant app that speeds up provider workflows and provides clinical intelligence at the point of care. MIRA adds a mobile-based clinical augmentation layer to an organization's existing EHR, making it much faster and easier for physicians to use.
Specifically, MIRA speeds up and improves the chart review process by collecting, analyzing, and displaying relevant patient data in a 'glance-able' interface. MIRA also helps physicians complete documentation and orders faster with a voice-activated digital assistant and context-aware, adaptable templates.
SIYA, a care management platform leveraging artificial intelligence, behavioral change science, and patient-generated data for patient engagement. After patients are identified for care management services, such as those with chronic conditions, SIYA's intelligent digital assistant engages them to determine which care manager at a payer or provider organization can best manage their needs. The technology can then facilitate a telemedicine visit between that care manager, the patient, and a caregiver, where the entire team agrees on key goals.
As part of the acquisition, Praxify proprietary platform will be integrated into athenahealth's cloud platform, and will create new opportunities for both internal and third-party developers to rapidly build and launch user-centric apps. Additionally, the acquisition will accelerate research and development (R&D) initiatives across the company by adding significant expertise in mobile and user experience design.
Nicklaus Children's Hospital in Miami, FL recently implemented Praxify's technology to streamline clinical workflows and provide its physicians with deep clinical insights at the point of care. In a preliminary study, physicians at Nicklaus who used Praxify's MIRA technology for the first time improved their documentation and order creation speed by 30% over their existing processes.
"Leveraging advancements in machine learning and natural language processing, Praxify has invested several years in developing highly intuitive technology to enhance the delivery of high quality patient care. In combination with our cloud platform and services, Praxify's team and technology will help us further reduce the many inefficiencies of healthcare's clinical and operational workflows," said Prakash Khot, chief technology officer, athenahealth in a statement. "We will work together to surface new streams of knowledge in natural and mobile ways, so providers and care teams can be fully present, informed, and efficient. We're thrilled to have their talented team join our mission to make healthcare work as it should."