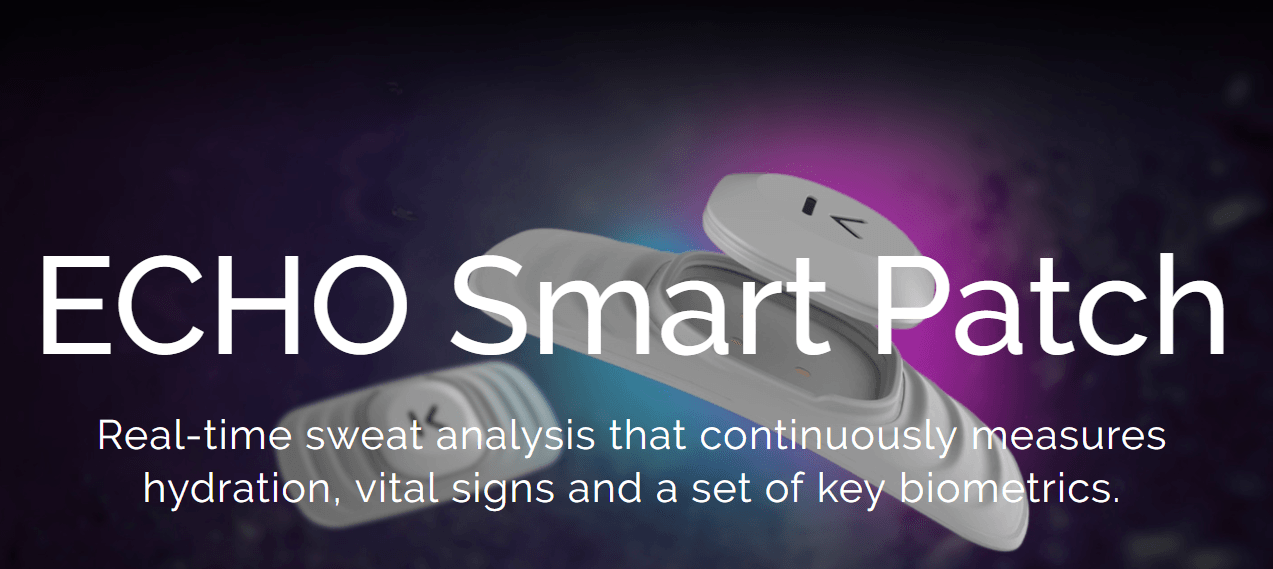 Kenzen, a developer of a next-generation wearables platform that continuously monitors, predicts and prevents avoidable health conditions using non-invasive sweat analysis has raised $5 million in funding. The round's strategic investors include Digitalis, Flex (formerly Flextronics), the San Francisco 49ers, Hickory Ventures, Gaingels, and the Women's Capital Connection.
The company plans to utilize the funding to expand further development, support and market positioning of its ECHO Smart Patch wearable technology. Kenzen's smart wearable patch continuously uses non-invasive sweat analysis to measure vital signs and motion sensors to predict and prevent avoidable injuries and illness.
Founded in 2014, Kenzen's ECHO Smart Patch analyze critical biomarkers, like sodium and potassium, all from a single bead of sweat to continuously measure vital health signs and gather reliable data to prevent injuries, illness and to optimize health.  Originally developed for the European Space Agency, Kenzen sensors are tested in environments of extreme temperature, altitude and pressure. 
ECHO only needs the smallest micro-bead to perform an analysis of key biomarkers. Beyond water, this concentration includes electrolytes like sodium, metabolites, glucose, various molecules and proteins. Using the flexible ECHO Smart Patch, a pain-free, comprehensive analysis is performed to help you better understand your health, in any situation.
Related: Sweat Is The New Blood: Why Sweat Analysis Is The Next-Gen of Wearable Diagnostics     
For athletes, The ECHO Smart Patch disappears under your clothing by adhering directly to your torso. This location is known for highly accurate and reliable analysis of vital signs and sweat. The accompanied mobile app reveals the current state of performance and health.  Key features include:
– Learn your limits and monitor levels
– Personalize alerts & notifications
– Unlock future custom reporting & functionality
– Wirelessly sync multiple devices
– Export your data to other fitness apps
The company was recently awarded in the "Future Athlete" category by the NFL, TechCrunch and Stanford, and named the Judges' Favorite at the 2017 Google Demo Day in Europe, and awarded as a finalist for Fast Company Magazine's World Changing Ideas Awards in the health category.
"Kenzen brings connected, clinical relevance to wearables by measuring and delivering predictive analytics that are critical to wellness and can improve physical performance. We are marrying connected wearables with fluidics analysis to deliver real-time precision medicine to healthcare communities," said Dr. Sonia Sousa, CEO and co-founder of Kenzen.