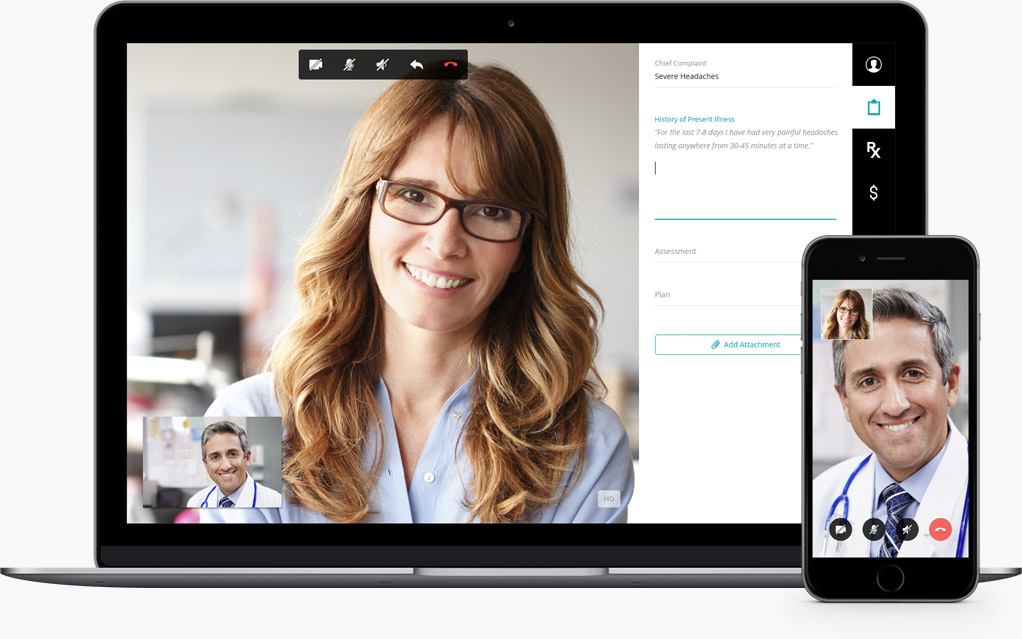 eVisit, a Mesa, AZ-based telemedicine patient engagement platform for SMB healthcare practices has raised $2 million in funding from Kickstart Seed Fund , Arizona Founders Fund , and angel investor Jeremy Andrus , former CEO of Traeger Grills. The company plans to use the funds to accelerate its sales, marketing, and support teams to keep pace with the market demand.
Founded in 2013, eVisit is a web app that connects primary care providers with their patients by webcam or phone for the remote diagnosis and treatment of most minor medical conditions (i.e., cold, flu, allergies, etc). The platform allows physicians to recapture patient visits from the Urgent Care and Emergency Room.
Physicians reclaim lost revenue from missed appointments, and patients receive high-quality care from work, home or on the road from the doctor that know them best, their doctor. The eVisit platform allows providers to collect patient co-pays, electronically prescribe prescriptions to the pharmacy of the patients' choice and submit medical charts for reimbursement to 3rd party payers.
Unlike other telemedicine companies, eVisit circumvents many of the regulatory issues by maintaining the doctor-patient relationship and keeping patients in their PCMH (Patient Centered Medical Home).
"In recent years, the number of digital health startups has escalated, with many trying to offer solutions to the industry's lack of primary care physicians," said Curt Roberts, Venture Partner at Kickstart Seed Fund in a statement. "eVisit is set to lead in remote medicine. We're excited to help its business grow as their team solves real pain points for physicians and patients alike."