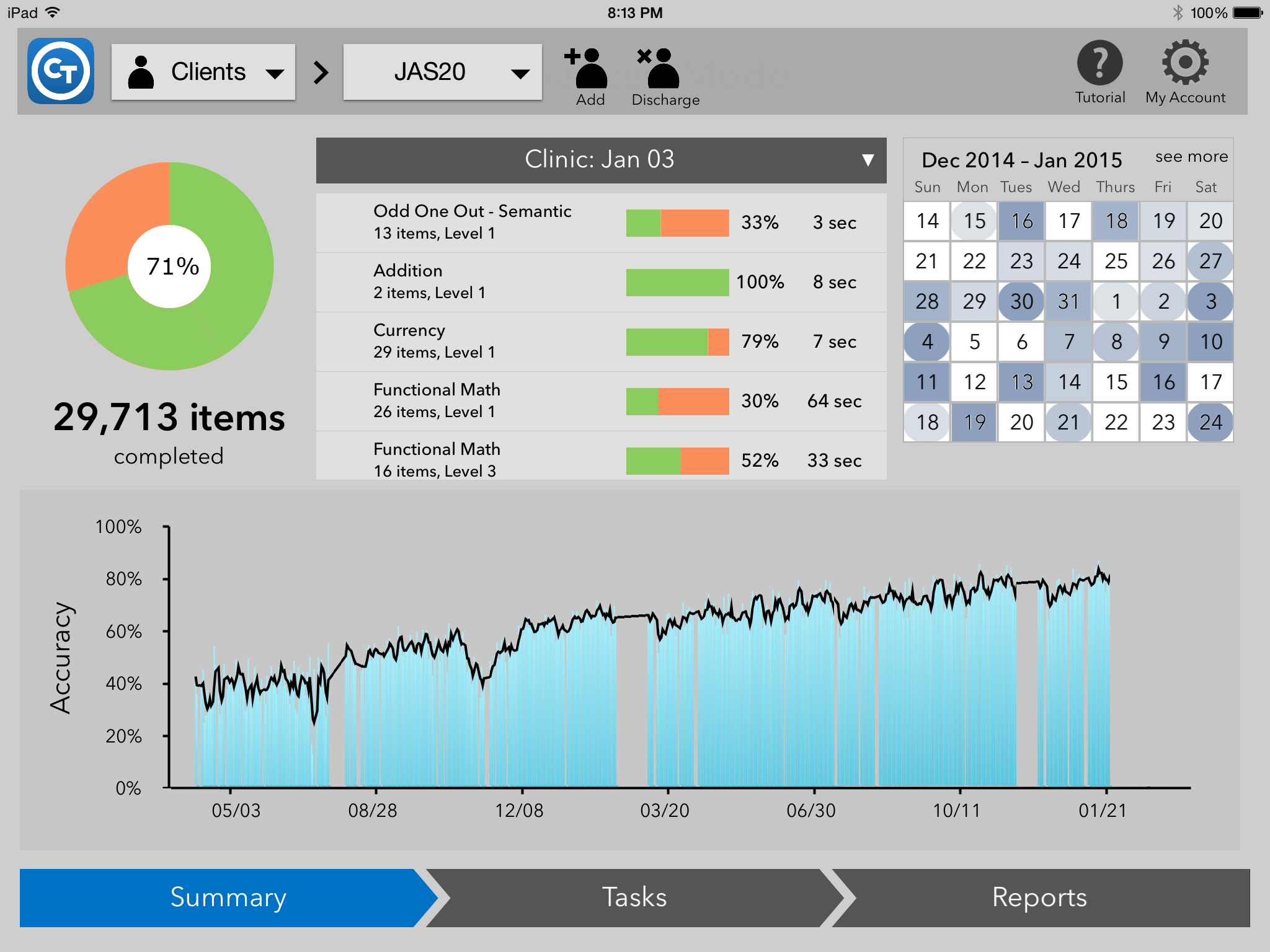 Digital Health Corp, the parent company of Reflexion Health has acquired Constant Therapy, a speech therapy app for people recovering from stroke, traumatic brain injury, or who have aphasia, dementia and other speech-language disorders. Financial details of the acquisition were not disclosed.
For Digital Health Corp, the acquisition will enhance the company's existing offerings in personalized and affordable home-based therapy solutions that accelerate and improve patient recovery from surgical intervention, injury, or illness. The company is comprised of businesses across a range of healthcare and wellness therapies including Reflexion Health and now Constant Therapy.
As part of the acquisition, Constant Therapy will be rebranded as The Learning Corp to better symbolizes the unique ability of the company's technology to assess each patient's progress during recovery and adapt to individual patients' performance.
Founded in 2013, the company is based on the research of Boston University professor Swathi Kiran who noticed that people with cognitive, language, and speech disorders could benefit from a tool that combined technology with communication therapy.  By combining both data and science, Constant Therapy's apps can be optimized for the effectiveness of treatment, customized to each patient, and delivered for individual use, or as an integral part of clinical-led therapy. With 65 task categories and a growing library of over 100,000 exercises, patients can continue to make progress at home or even after traditional care ends in the clinic.
To date, the company's comprehensive set of tools are in use at nationally recognized rehabilitation institutions for stroke survivors, victims of traumatic brain injury (TBI), people struggling with aphasia or dementia, and children who need special education and care due to learning disabilities.
The company's technologies, marketed under the Constant Therapy and NeuroPerformance Engine™ brands, are currently available in the U.S. with expansion to other markets planned for 2018 and beyond, pending country-specific regulations. Additionally, with insights made from the large and growing database of more than 40 million specific exercises already performed and analyzed, the company's adaptive platform dynamically optimizes the presentation of information and exercises in a way that maximizes individual learning and retention.
"Research has proven that brain injury and stroke survivors can push past a supposed 'progress plateau' and improve with effective and continuous brain rehabilitation. Constant Therapy's on-demand and easy-to-use technology, based on extensive clinical research and thousands of active users, helps these patients and others with less severe cognitive disorders, continue to make progress at home, on their schedules," said Dr. Joseph (Joe) Smith, MD, PhD, President and CEO of Digital Health Corp. "This technology is a perfect strategic complement to Digital Health Corp's growing portfolio of patient recovery and rehabilitation solutions that provide evidence-based and affordable therapy options to help patients get better in the comfort and convenience of their own homes."