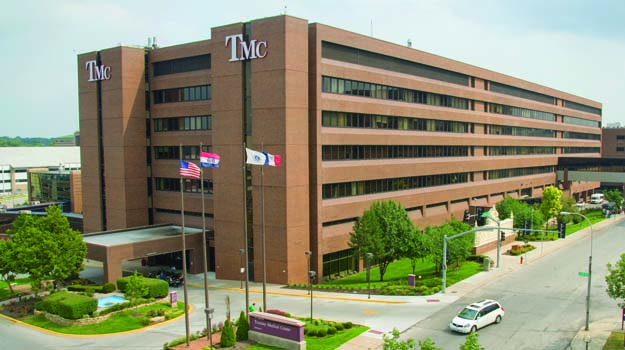 Cerner and Truman Medical Centers (TMC) have teamed up to launch comprehensive disease management programs to engage patients in their health and improve outcomes for groups of individuals with high-risk chronic conditions. Through the initiative, Algorithms configured in Cerner's HealtheIntent population health management platform identified select groups of TMC's patient population with conditions like diabetes and chronic heart failure that could benefit from enhanced health monitoring.
To track health conditions and vitals outside of the traditional hospital setting, program participants will receive remote patient monitoring kits with medical devices that are connected to their individual electronic health records. HealtheIntent aggregates and analyzes participant health information and sends automated alerts of concerning data patterns in near real-time to help TMC care teams proactively intervene with essential treatment plans.
After six to nine months, participants' health metrics will be assessed to determine if their health outcomes have improved. TMC and Cerner will use the results of the pilot to inform the expansion of similar remote patient monitoring programs at TMC and across the health care industry.
"We joined this strategic relationship with Cerner to research and develop opportunities to improve the health of our population, and we are proud to launch this pilot program. Diabetes and chronic heart failure are not only common, life-threatening and costly diseases, they are also extremely preventable. Our goal is to encourage participants to more actively manage their care and provide our care teams with the tools and opportunities to intervene with treatment, ultimately working to positively impact health conditions and prevent readmissions," said Mitzi Cardenas, senior vice president and chief strategy and information officer, TMC.
In October 2015, TMC and Cerner entered into a strategic relationship dedicated to the transformation of health care in Kansas City. The goal of the alignment, named KC one, is to solve the challenges of health care, such as how to lower costs, enhance the quality of care and improve patient safety.