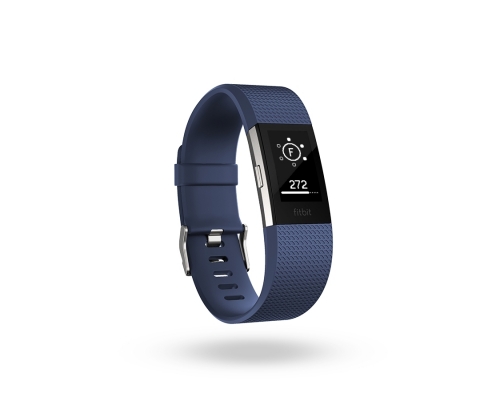 Wearable devices, such as activity trackers, have shown promise as tools to increase participation in employee wellness programs. Currently, one in six consumers in the United States uses wearables in the form of either a smart watch or a fitness band, and more than 75 million devices are expected to be in use in the workplace by 2020. It's safe to say, wearable devices are here to stay. But getting the most out of a device requires more than simply asking employees to use it. 
A new report from HERO (the Health Enhancement Research Organization) examines how employers are using wearables in their corporate wellness programs and what outcomes have emerged. 
Published recently in the "Wearables in Wellness" issue in The Art of Health Promotion, a special publication of The American Journal of Health Promotion, the report identifies the following six promising practices for businesses that have added, or are considering adding, wearables to their own well-being efforts:
1. Extend wearables to spouses and domestic partners to increase employee participation rates and provide social support outside of the workplace.
2. Pilot wearable-supported programs first to identify ways to improve program communications and design prior to launching across an entire enterprise.
3. Incorporate culturally relevant incentives and tie them to wearable use and deeper levels of engagement. Consider different levels of incentives for varying levels of steps or activity.
4. Incorporate wearables into a broader program that goes beyond a single challenge focused on physical activity. Leverage interest in wearables to engage individuals in other health and well-being programs.
5. Provide ongoing enhancements to program design and engagement strategies, never allowing the program to feel stale. Keep programs relevant and fresh by responding to program evaluation data and employee feedback to continuously improve your approach.
6. Develop goals and objectives for your program and leverage available wearables data to evaluate achievement of those goals.
"We see a lot of promise in the use of wearables as a component of a comprehensive workplace wellness program, but we need to continue our focus on research that uncovers what works and what doesn't," said Jessica Grossmeier, Ph.D., vice president of research for HERO in a statement. "Early research supports that a device, on its own, will not change health behaviors over the long term. That's why we're focused on identifying those leading-edge strategies that employers can use to ensure an effective, safe, and engaging approach for employers and individual participants."
Report Background
The process of creating the HERO Wearables in Wellness Case Study Report started with invitations to 37 companies to complete phone interviews, and seven companies agreed to be interviewed. The final report includes three case studies of organizations that together employ more than 60,000 people, and whose incorporation of wearables into their wellness program reflects a comprehensive, results-oriented approach. Participants include BP, Emory University, and Ochsner Health System.