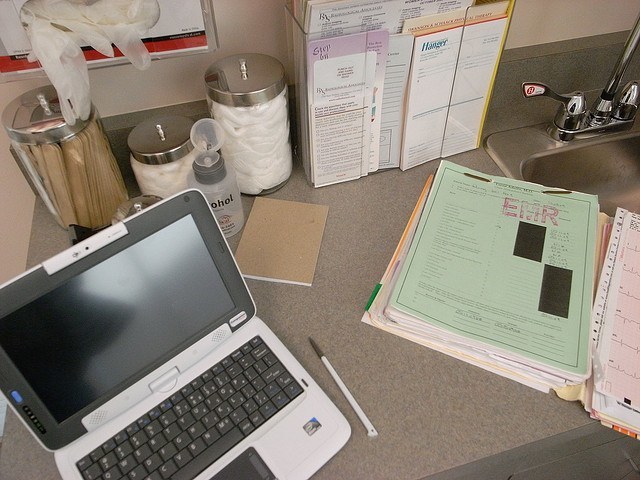 For a decade, the now $28 billion-dollar electronic medical records (EMR) market was on a predictable trajectory with twenty large competitors and hundreds of smaller entrants offering needed software and related services. According to a new market report, Kalorama Information says the EMR market is currently witnessing fundamental changes that will determine how much it grows in the future and who earns the revenue. 
 In addition to customer dissatisfaction, policy retreats and new product introductions, a new administration and negative reaction among EMR customers are trends the industry will have to address to thrive. 
The seven disrupting changes affecting the EMR industry in 2017:
1. Frustrated Physicians –Year after year, EMR systems generate high dissatisfaction rates and no clear leader in EMR has captured mindshare.  Physicians are growing weary of EMRs that don't seem to fit with clinical practice and may interrupt the patient relationship.
2. Trump Administration with New Policy Goals – While there's no indication yet of what specific changes will be made, the first obvious move is appointing an HHS Secretary who is indeed one of those physicians, and who has expressed disappointment in meaningful use.  Kalorama looks at possible policy changes and their impact.
3. Hospitals Switching EMR Vendors – No contract is safe.  Hospitals are upgrading and switching vendors to get better EMR for their workflows.  This is boosting the overall market, but also making things risky for vendors.
4. Ransomware Attacks and Cyber Breaches Causing a PR Downside – There are few stories news of cost-efficiency or assisting treatment due to better EMR, but each cyberattack that occurs brings a negative sheen to the concept of electronic medical records.  Ransomware has added a scary reality for many EMR institutions.
5. "Dashboarding," Blockchain and Other Product Trends – The Old EMR doesn't cut it any more and vendors are trying new designs and security steps to keep customers.
6. IT Staff Shortages – EMR needs people at the healthcare organization to run it.  IT Staff is hard to come by, and healthcare orgs spend less than banks or other companies on IT.  Organizations can't always benefit from EMR if they can't find qualified staff.  Vendors with better service may have an opportunity to fill the void, if they are willing.
7. Hundreds of Competitors Even After Brisk M&A Activity – While a kind of "top 20" of companies lead the market, led by big names like Cerner and McKesson and EMR specialists like Epic and Allscripts, no company has even 1/5th of the entire market.  There is still a great many local sales and web based offerings.
"Small trends that in the past were noted but not addressed, like usability and interoperability, the removal of incentives and lack of market share leadership have bubbled up we believe, to where they are no longer side issues," said Bruce Carlson, Publisher of Kalroama Information, a market research firm that has covered the EMR market for a decade.  "A few policy, industry and medical practice changes will change how the revenue grows or who earns it, and what the EMR market looks like in 2018."