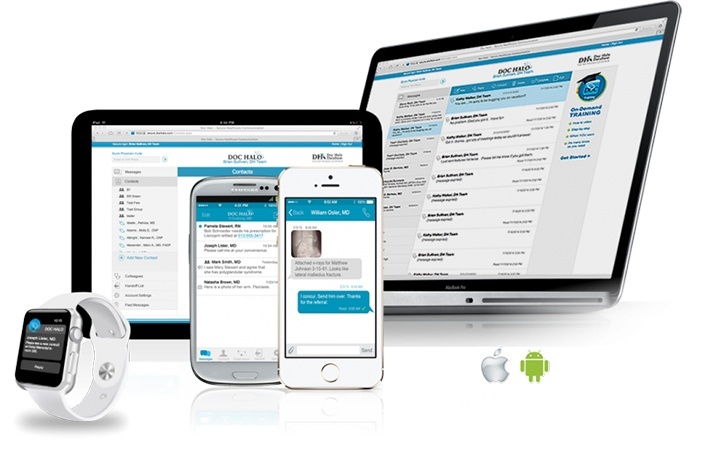 DocHalo, a Cincinnati, OH-based provider of clinical communication has raised $11M in Series A funding led by Bain Capital Ventures with additional investment from Refinery Ventures. The company plans to utilize the funding to scale its clinical communication platform functionality and growth in the marketplace. The announcement marks the first time, the company has raised outside capital since its inception seven years ago.
Founded by physicians who deeply understand communication in the clinical setting, DocHalo's secure, HIPAA-compliant technology integrates seamlessly into the healthcare workflow and functions intuitively for physicians, nurses and staff. The suite of care coordination tools includes secure messaging, VOIP calling, schedule management, pager replacement, and critical lab integration.
Doc Halo prevents alarm fatigue by differentiating between clinical documentation and real-time communication by integrating only the critical labs and images, STAT results and essential physiological alarms that need an immediate response.
"Advances in real-time clinical communication are already demonstrating a tremendous impact
on healthcare by reducing medical errors, increasing care efficiency and improving patient
outcomes," says Jose Barreau, MD, CEO and co-founder of Doc Halo. "A strong partnership with
Bain Capital Ventures, a leading healthcare and technology investor, will enable us to continue
to drive the industry forward."
The company has gain significant traction in working with large health system clients such as University of Maryland Medical System, Trinity Health, Covenant Health, Hospital Sisters Health System and Asante. DocHalo was also recently recognized by KLAS as a Best in KLAS category leader in its category.