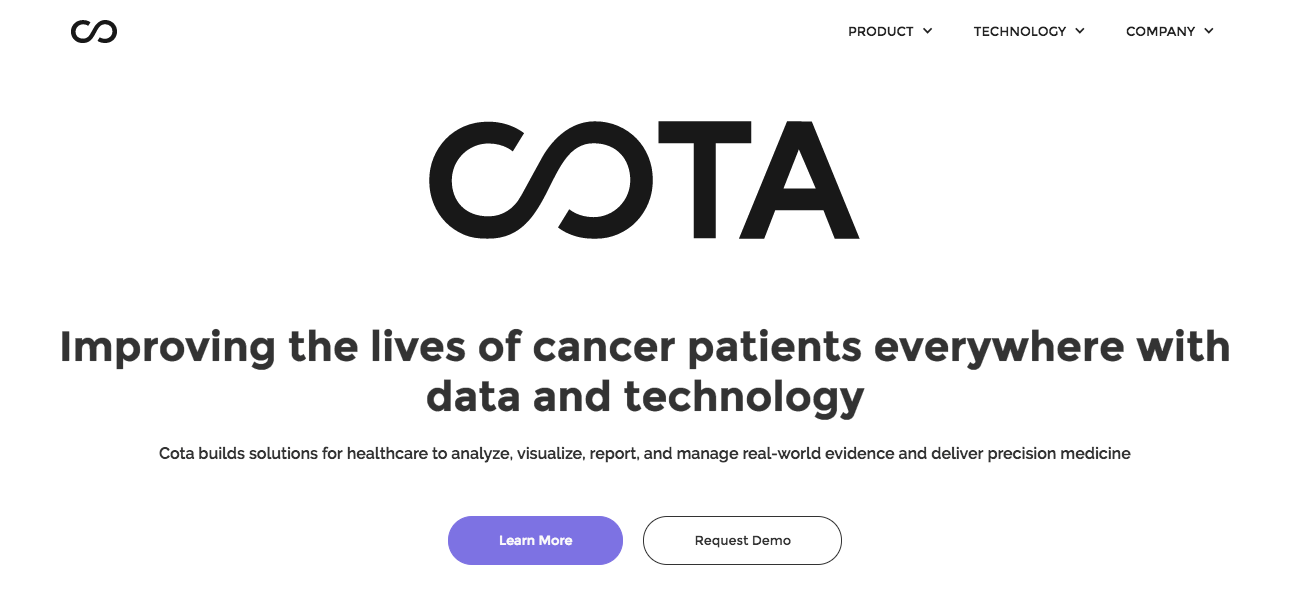 Novartis Pharmaceuticals Corporation has signed a multi-year agreement with Cota Healthcare, a data and technology platform for value-based precision medicine to help improve clinical and cost outcomes for breast cancer patients. As part of this multi-year agreement, Novartis will leverage Cota's research-grade, real-world evidence, web-based analysis and visualization tools, and be supported by Cota's medical, data science, and technology experts. Utilizing the real-world evidence and technology platform supplied by Cota is expected to enable Novartis Pharmaceuticals Corporation to accelerate clinical development of new therapies for breast cancer and identify which patients will benefit most.
"Data and insight that comes directly from patient records – real-world evidence – is transforming how pharmaceutical and life science companies develop more precise, targeted therapies," said John Hervey, CEO of Cota. "Novartis has been an incredible collaborator over the last several years in adopting Cota's real-world evidence solutions to advance our shared goal of quantifiably improving and extending patient lives."
Cota Healthcare's healthcare data analytics platform enables providers, payers, and life science companies involved in diagnosing and treating complex diseases to optimize the outcomes of individual patients and lower the overall cost of the patient population served. Powered by the patented Cota Nodal Address™ (CNA) system, a unique digital classification methodology built by leading physicians and data scientists. CNA precisely categorizes patient factors, their diseases and intended therapies, enabling precision medicine at scale. This enables providers, payers, and life sciences companies to analyze, report on, and research outcomes, costs, treatments, and quality at any granularity and stage of the patient journey.