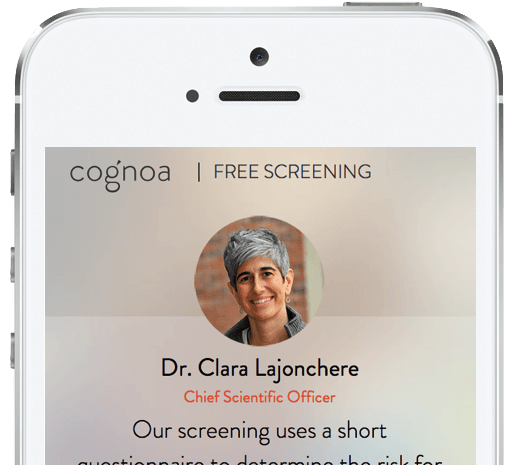 Cognoa, a  Palo Alto, CA-based digital health startup has raised $11.6 million in funding led by existing investor Morningside to advance earlier diagnosis of development delays in children. The company plans to utilize the funding to advance Cognoa's machine-learning-based technology; support additional clinical validation and the U.S. Food and Drug Administration (FDA) submissions and approvals process; and expand commercialization with employers, payers and clinicians. Cognoa has raised a total of more than $20 million to date since 2013.  
According to the CDC, fewer than half of children receive developmental assessments when concerns of autism are first identified. Cognoa's machine learning platform helps parents and doctors address this issue by using patient reported outcomes (PROs) and machine learning to provide clinically-validated assessments for child development and behavioral health; this enables earlier diagnosis, more effective interventions and better outcomes for children with developmental delays.
Originally developed at Harvard and Stanford's medical schools, Cognoa's assessment utilizes information and videos provided by parents of the child's natural behavior at home. The company has completed clinical validation studies with multiple leading clinical centers, and its assessment app has been trusted by 300,000 families.
Cognoa's current app provides a detailed evaluation, identifying whether a child is at risk for developmental delays, such as autism or attention deficit hyperactivity disorder, or providing peace of mind if a child is on track. Further studies conducted by Cognoa in clinical settings in 2016 demonstrate the promise of Cognoa's machine learning approach to continue to "learn" how to better identify autism and other developmental and behavioral disorders.
"Our goal is to improve families' lives while supporting clinicians by enabling earlier diagnosis and improved outcomes for children," said Brent Vaughan, CEO of Cognoa. "Cognoa's next phase of growth will involve not only engaging in additional clinical validation and pursuing FDA approvals, but also working with employers and health plans to offer our clinically-validated assessment and child development support platform to employers to support their parents in the workplace."
Cognoa recently launched Cognoa for Employers, which provides working parents with peace of mind, increased productivity and lower healthcare costs through earlier detection of child developmental delays and milestone support and tracking. Cognoa for Employers easily fits into current healthcare platforms.