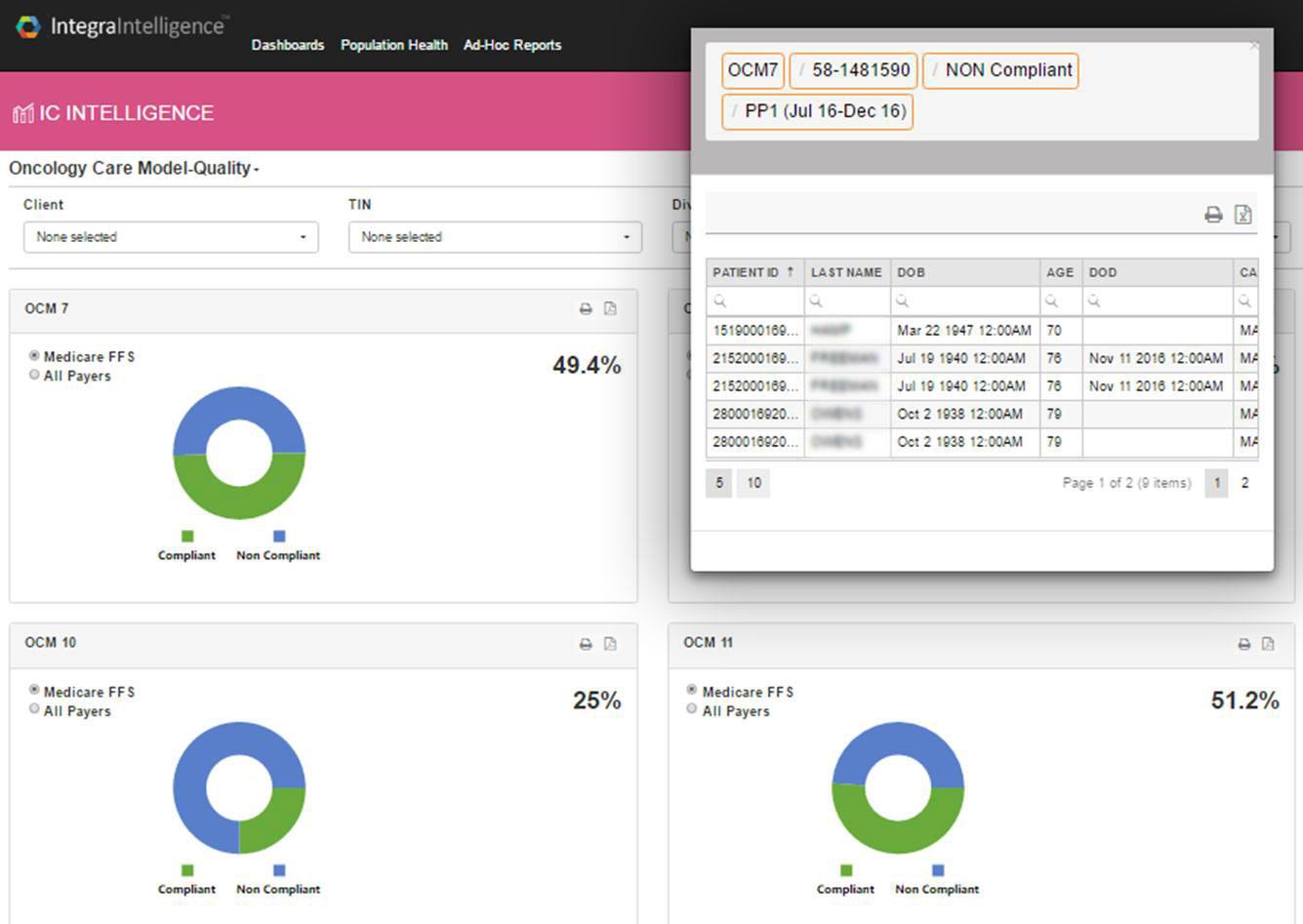 Integra Connect, the leading provider of technologies and services for value-based specialty care, today announced a uniquely comprehensive solution for oncology practices participating in the Center for Medicare and Medicaid Services (CMS) Oncology Care Model (OCM) payment program.
The OCM, introduced in July of 2016 to further delivery of higher quality, more coordinated oncology care at a lower cost, involves 190 practices representing more than 3,200 US oncologists. Integra Connect's solution was purpose-built to enable these practices to achieve sustained quality and cost improvements via a complete range of capabilities, from patient risk analysis and stratification to the real-time care coordination needed to improve outcomes while avoiding unnecessary Emergency Department (ED) and hospital visits.
Integra Connect's OCM solution includes the following components:
• Population health capabilities centered around risk analysis and patient stratification, in order to understand attributed patients and predict individuals at highest risk of hospitalization, ED use, and adverse outcomes;
• Care coordination and management tools to engage high-risk patients early with clinical interventions, case management, and social and behavioral support, all while adhering to evidence-based care pathways and quality improvement;
• Robust analytics to manage quality and cost in real-time, as well as reporting capabilities to CMS for the required OCM (and MIPS) quality measures – at the practice, site, and provider levels.
Integra Connect's OCM solution is powered by IntegraCloud, a platform that unifies disparate sources of clinical and financial data to provide a holistic patient view across all settings of care. 
"Many OCM participants now find themselves at a crossroads," said Dr. Charles Saunders, CEO of Integra Connect. "They have discovered that point solutions oriented around legacy EHRs or analytics increase fragmentation without supporting improved care coordination around their most vulnerable patients. Our end-to-end solution directly maps to CMS practice transformation requirements so they can successfully manage the quality, experience, and cost of high-risk patients across the entire care continuum."