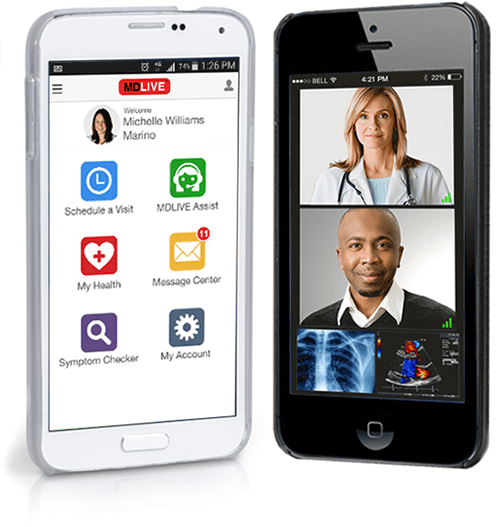 MDLIVE, a virtual medical and behavioral healthcare provider has unveiled its new mobile platform designed to enhance the user experience for both consumers and clinicians. The MDLIVE Mobile App was built with native iOS human interface and Android material design principles. Its architecture foundation enables a scalable platform that allows for multi-level customizations to meet the specific needs of users.
"We believe telemedicine is the future of healthcare delivery, but complex platforms with inefficient design and interfaces are inhibiting the potential of virtual care to drive real transformation," said Scott Decker, chief executive officer at MDLIVE in a statement. "At MDLIVE, we've made a commitment to provide the most user-centric platform for health plans and health systems nationwide to serve our more than 20 million patients and a large, national network of over 1,800 board-certified doctors and therapists with a seamless, intuitive virtual consultation user experience."
Key Features
Consumers — completely redesigned user experience, featuring:
– Streamlined onboarding to encourage user adoption.
– Easy information retrieval for returning consumers via a dynamic, personalized dashboard.
– Dynamic cards to showcase new messages and enable consumers to manage upcoming appointments.
– Carefully designed menu and prominent location of "Find a Provider" to draw attention to key features.
– Contextual content to encourage consumers to update their health records.
Providers
– Comprehensive, customizable platform: Built on an architecture foundation to ensure the platform remains secure, scalable, flexible, and reliable. Modular design allows healthcare systems to mix and match features or to incorporate components from other internal systems, such as electronic health records, to fit their needs.
– Full software development kit (SDK): Enables partners to embed one or more MDLIVE modules inside an existing app.
– Full theming customization: Allows for easy white label development for partners without the need for them to develop their own app. In just one to two weeks MDLIVE can match the look and feel of a partner's brand.
The new MDLIVE Mobile App is now available for iOS through the iTunes App Store, and will be available for Android through Google Play by March 31.