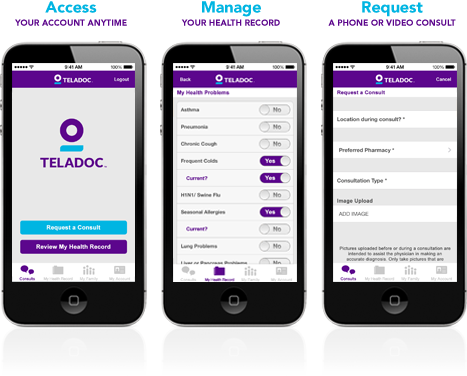 Accolade – an on-demand healthcare concierge for employers, health plans and health systems has announced a partnership with telehealth leader, Teladoc. This collaboration will help people better manage their healthcare through increased utilization of Teladoc's telehealth service and access to Accolade's solutions, ensuring people receive the information they need – when they need it – to improve the quality and affordability of their healthcare.  The integrated solution is currently available currently to several shared clients and the integrated offering has proven to significantly increase Teladoc utilization.
The complexity of the healthcare system creates challenges for individuals as they seek to make the best care decisions and maximize benefits options for themselves and their family members. Compounding that is the fact that people often make healthcare decisions at the point of need – when they may be anxious, sick or overwhelmed. Accolade and Teladoc combine one-on-one personal interactions with easy-to-use, innovative technology to help members understand their options and receive the right care at the right time and in the right setting.
"It can be difficult and time-consuming for people to find their way around our highly fragmented healthcare system," said Tim FitzGerald, vice president of strategic partnerships, Accolade. "To make the shift to patient-centered care, we need to deliver simple, unified experiences. That's what our integration with Teladoc is about – making it easy for employees and members to get the highest quality health care services they need – when, how and where they need them."
Accolade-Teladoc Integration Details
Accolade facilitates engagement with Teladoc services in a variety of ways:
– When assisting a member, the individual's dedicated Accolade Health Assistant, guided by the Accolade Maya intelligence engine, will inform them of their Teladoc benefit in their employer plan.
– From there, the Accolade platform and Health Assistant work together to assist them in using the solution in the most appropriate way for their specific care need and lifestyle.
– Seamless integration with all elements of the solution, including the mobile application, provider search tool, member portal and customer analytics portal.
Additionally, Teladoc will help drive awareness and higher utilization of the Accolade healthcare solution through interactions with customers and partners that can benefit from the Accolade platform.