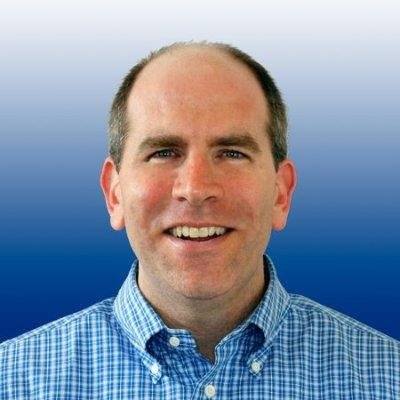 Syapse, a provider of precision oncology solutions has appointed former RelayHealth executive Ken Tarkoff as its new Chief Executive Officer (CEO). As CEO, Ken will help Syapse transform health care by making precision medicine available to more patients nationwide through new and expanded partnerships with health systems and other health care stakeholders.
Previously, Ken served as Chief Operating Officer (COO) for RelayHealth and Senior Vice President and General Manager at RelayHealth after it was acquired by McKesson.  At RelayHealth, Ken launched many new innovations and scaled technology solutions in the clinical and financial decision support spaces, including co-founding and being a service provider for the CommonWell Health Alliance and leading the worldwide deployment of the Patient Centered Medical Home initiative for the U.S. Department of Defense. Previously, Ken was the Director of Supplier Services at Xign Corporation, Vice President of Product Management for Questium, and Vice President of Regional Operations at Vivra Specialty Partners.
With the adoption of precision medicine, physicians are now able to deliver personalized care that matches patients with targeted, cutting-edge therapies based on their individual genomic makeup. This change results in better care and outcomes that are ultimately more cost-effective for both patients and providers. Currently, the challenge for providers is making sense of the fragmented clinical, molecular, and outcomes data needed to deliver these treatments at scale. Syapse offers a robust platform that brings together all of this data for delivery within a physician's workflow. The Syapse network provides physicians access to the largest, real-world precision oncology data sharing consortium in the world.
"Precision medicine has the power to transform health care, delivering better treatments and better outcomes. I'm excited to join Syapse, a company uniquely positioned to drive this transformation," said Ken Tarkoff, Syapse's new CEO in a statement. "With its innovative model and unmatched network, Syapse can help more physicians offer effective and cost-efficient treatments so that patients get better, faster."
Ken joins Syapse during a period of rapid growth for the company, in offerings, customers, and capabilities. Leading health systems, including Intermountain Healthcare, Providence St. Joseph Health, Stanford Cancer Institute, Catholic Health Initiatives, Dignity Health, Henry Ford Health System, and Cancer Treatment Centers of America, have adopted Syapse to manage nearly one million active cancer cases throughout 285 hospitals across 25 states.