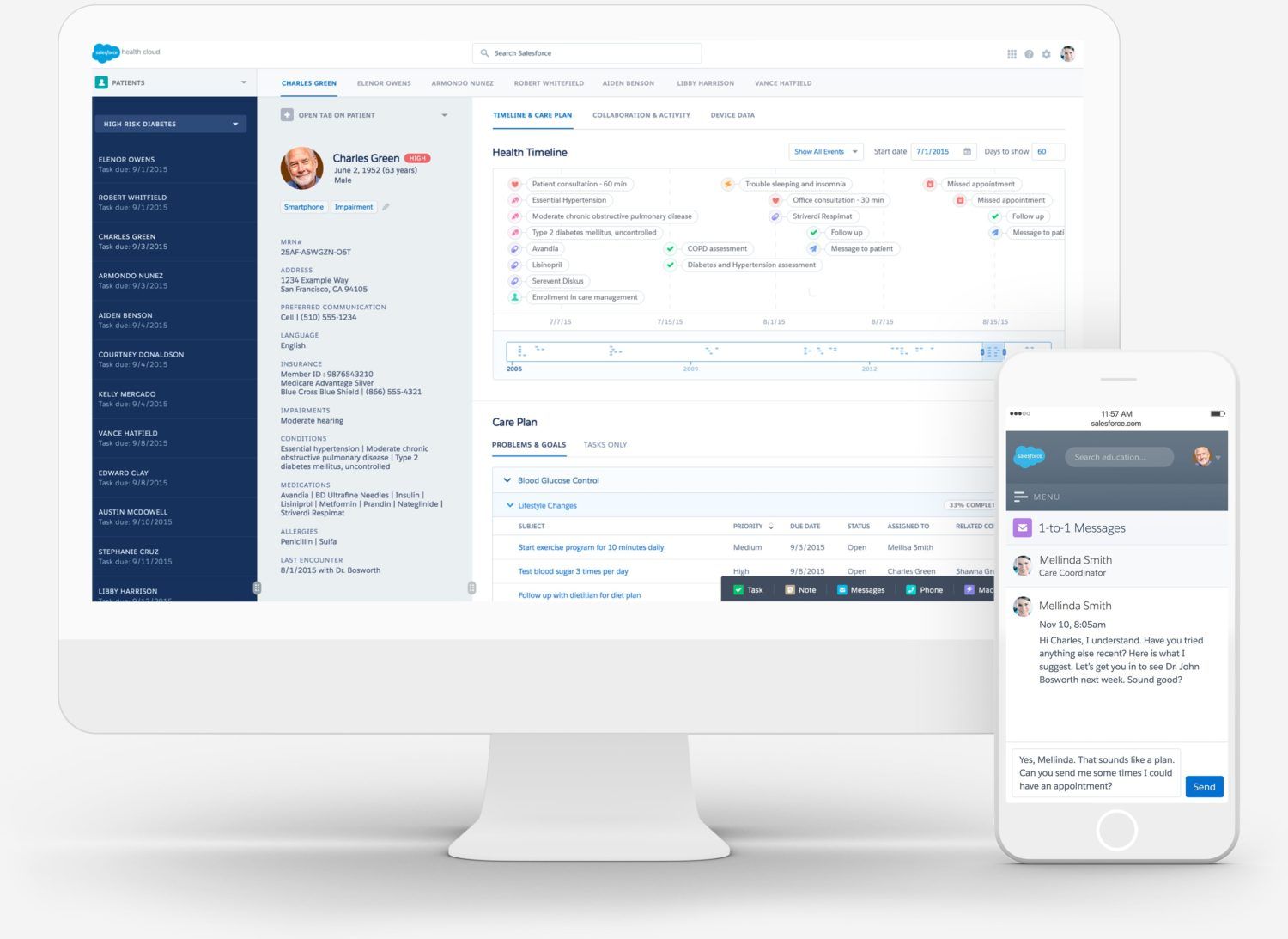 Mount Sinai Health System, an integrated health system announced it is using Salesforce Health Cloud to to coordinate and manage the care of 350k Medicaid recipients in its Performing Provider System (PPS) in New York City. Salesforce Health Cloud enables providers to get a more precise view of patient demographic, lifestyle and health information to better serve their needs. With Salesforce Health Cloud, more than 10,000 Medicaid service providers and 200 community organizations will gain complete views of their patients.
Mount Sinai PPS
The Mount Sinai PPS was formed under New York State's Delivery System Reform Incentive Payment Program (DSRIP), a multi-year, multi-part overhaul of the Medicaid system that began in 2015. The program aims to reach the most vulnerable populations in New York City and reduce avoidable hospital use by 25% for the next five years. The Mount Sinai PPS includes more than 10,000 Medicaid service providers and 200 community organizations, from large area hospitals, to private medical practices, nursing homes and substance abuse treatment centers, to soup kitchens, homeless shelters, housing agencies and faith-based service groups. Collectively, these groups are responsible for more than 350,000 Medicaid recipients across the New York Metro area.
Why Mount Sinai Selected Salesforce Health Cloud
Mount Sinai chose Salesforce Health Cloud because they needed a way to effectively connect every provider and organization across its vast ecosystem—something that had never formally been done before—and easily provide individual caregivers with complete views of their patients, including medical histories, treatments, medications and other clinical data plus insights into social determinants. With this information at their fingertips, caregivers can better understand their patients' needs and provide more proactive and personalized care.
By using Health Cloud and Community Cloud, Mount Sinai is currently establishing a mobile, real-time care coordination program so everyone in the Mount Sinai PPS—from doctors and physical therapists to case managers and social workers—can help patients along every step of their care journey. For example, if an individual today fails to take medication at the right frequency because of issues at work, a doctor may only see the lapse in medication adherence, whereas a case manager may only see the employment concerns.
The end resultis a disconnected look at the patient's life, which can impact care and lead to more expensive emergency room visits down the road. Health Cloud makes it possible for everyone involved to get a complete, up-to-date view of the patient so that they can help keep the patient on track with the goal of preventing an unnecessary trip to the hospital.
"With Salesforce, Mount Sinai is arming thousands of Medicaid providers and community organizations with a more precise view of the demographics, lifestyle and health histories of patients," said Dr. Joshua Newman, chief medical officer at Salesforce. "As a result, they'll be able to collaborate more closely and put their patients at the center of care."